Swing gate are one of the most traditional and popular forms of perimeter security and remain one of the most effective. This is a quick article to choosing the perfect swing gates for your business needs. Compared to sliding gates, choosing a swing gate may be your ideal choice for a number of reasons.
Why swing gate is better option?
Automatic swing gate are quieter, making them ideal for places that need to be open and close at times that cannot be separated. They are also very careful and smooth to open and close, making them a simple but effective option. You can also change the opening direction as needed. As long as you have enough space to fully open the door and the "arched" door, a casement door is a good choice.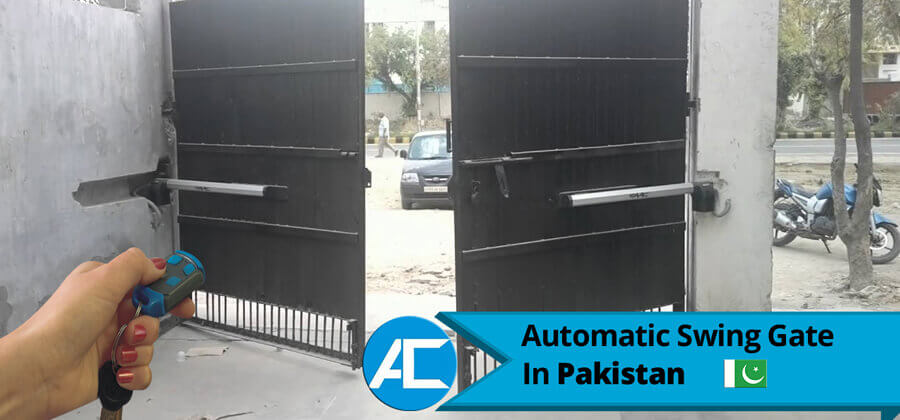 Installation and Maintenance
Automatic swing gate require less maintenance, especially if they are not automatic. Sliding doors require regular cleaning of the rails for smooth operation. Sweep the inside of the track with a small broom to remove debris as this may derail the door.
Budget
Automatic swing gates are usually cheaper than sliding doors because they operate using hinges instead of rails and rollers and also called swing door.
Other factors affecting total costs include:
Material selection: High-end safety materials such as steel and wrought iron will be expensive. Aluminum is more profitable in swing gate.
Access type: whether the portal is accessed manually or automatically via an electronic card, PIN, or remote access.

About Company
Access Technologies in Pakistan has been a leader in automation, security and also access solutions since 2010. Everything we do is for you and we will prioritize what you need to do to get you on track. We sincerely thank our customers and strategic partners who have long-term business relationships with us. In addition, For more detail please contact us.