Glass cleaning is the process of washing or cleaning glass and building surfaces to remove dust, dirt and other materials. Cleaning mall windows and the exterior of commercial buildings is no easy task. Therefore, it is common today to use glass cleaning elevator to clean these architectural glass windows. These elevators are available in different sizes and materials on the market.
Scissor Glass Cleaning Elevator
Scissor glass cleaning elevator are machines designed to move people and equipment vertically. These elevators can handle any application that usually requires a ladder, tower or scaffolding. In addition,  Scissor lifts allow operators to perform the same job faster and more safely without having to spend time configuring other equipment. For buildings with flat surfaces and low heights, accessing the floor from a scissor lift is the preferred method of cleaning windows. The scissor lift is install at the bottom of the building. The platform moves up and down.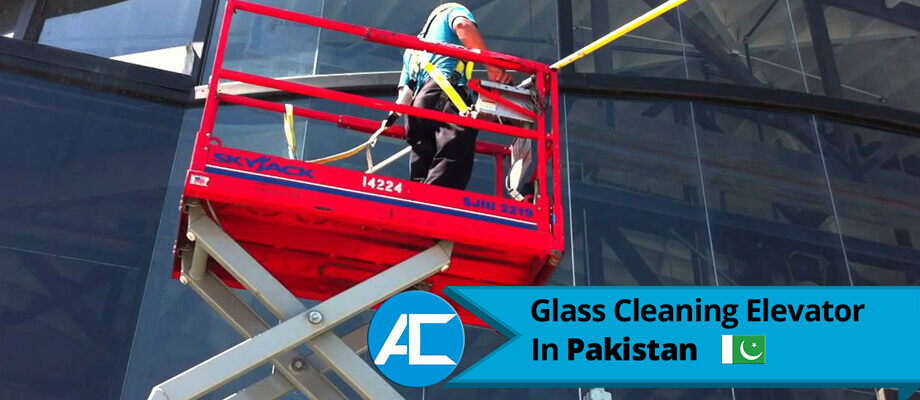 Boom Glass Cleaning Elevator
Boom glass cleaning elevator are ideal for reaching high places for cleaning windows that are not easily accessible. The boom can rotate 360 ​​degrees and can be operated by our operators to form the working platform at its maximum working height so as not to waste time moving the boom when cleaning the windows of your building. However Boom lifts are use for other tasks also.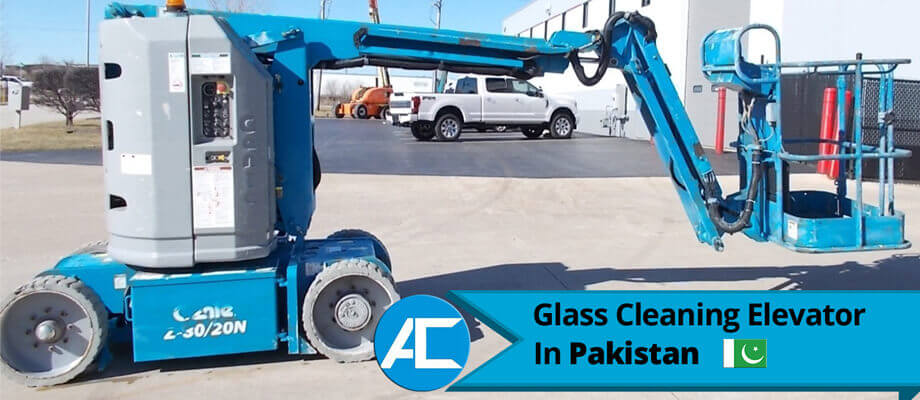 About company
Access Technologies in Pakistan has been a leader in automation, security and access solutions since 2010. Everything we do is for you. We will prioritize what you need to do to get you on track. We sincerely thank our customers and strategic partners who have long-term business relationships with us. In addition, For more detail please contact us.