Access Technologies is the market leader in the supply and installation of remote controls and automatic garage doors in Pakistan. Access Technologies specializes in remote control products, including segmented automatic garage doors and remote controls Doors. We also offer and install many additional features such as remote-controlled garage door, automatic door opening systems, or repair and service of any of these products.
For automatic garage doors, Pakistani residents use Access Technologies at work to get quality service and quality installation.
Garage Door Roll Up Your Home
Have you ever yearned for an automatic garage door as you roll up to your home after a hard day's slog at the office? Have you considered how much easier it would be for you to remain in the comfort and tangible security of your vehicle and have the doors open automatically for you as you make your entrance?
Consider this: if you park your car in a garage as opposed to in the great outdoors you'll considerably enhance and increase the longevity of your vehicle.
Because instead of being cold and wet, it's dry and warm inside; instead of being muddy or dirty, it's clean and tidy; instead of subjecting your car to falling trees or piercing hailstones, a garage shelters and protects it.
Go ahead, do what's right for you and your car: make your garage user-friendly and a pleasure to use. Automate your garage doors – it's surprisingly affordable these days.
Garage Door Cost?
But have you then discounted it as being impracticable, too expensive, and, even if the cost was not an issue, not in any case easily available? I bet you shook your head instead, switched off the ignition and emerged out into the chilly night air, fumbling for your keys as you tried to find the keyhole to your garage – all the while worrying about your vulnerability to potential intruders – before finally being able to drive in your car.
Of course, you might not have bothered with the garage at all. You might have been content to leave your car outside, exposed to the elements, a temptation for burglars or robbers, and hope to pick it up reasonably intact the next day.
And, of course, this is the problem with garages. They tend to accumulate garden equipment, household tools, and appliances, unwanted paintings, and adornments – more or less anything, in fact, that would otherwise go in the loft (but is easier to take into the garage). Rarely do they actually contain a car?
Reason To install Garage Door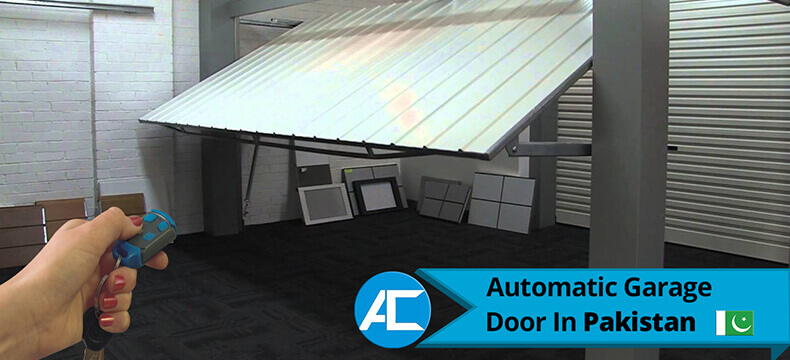 There's a very good reason why this tends to be the case. Because it's such a hassle opening and shutting them – if you haven't got an Automatic Garage Door installed – it's difficult to use garages if you have to get your vehicle in and out of them on anywhere approaching a regular basis (when was the last time you saw a garage-owner using one for his car?).
Allow your car to regularly dry off, allow the various air and fuel filters a respite from the dusty, dirty world outside, and take it inside from the harsh, biting ultraviolet radiation of the sun (if it's not the rain and storms that gets it, the sun will), and it's clear why your car will love 'coming inside' on a regular basis.
Garage Door Benefits
So go ahead, do what's right for you and your car: make your garage user-friendly and a pleasure to use. Install an Automatic Garage Door and transform your life. No more will you have to put up with a bad conscience as you lie in bed thinking about the beating your car is getting outside, no more will you have to worry about being attacked as you fumble with your garage keys in front of the blinding lights of your car. All this and the undoubted envy that your neighbors will experience as they see you indulge in what to them no doubt will appear an exorbitant luxury – an Automatic Garage Door.
But in fact, they'd be wrong – getting an Automatic Garage Door is surprisingly affordable these days.
Excellent range of automatic garage doors in Pakistan
Need a garage door that fits seamlessly with your home? Access Technologies' garage door supply and accessories service will provide you with this service. Contact us to find a range of options that match your budget. You can also contact us to install door to door, combination door and roll door, and door automation services. Call our garage door team to get the entire Asian service.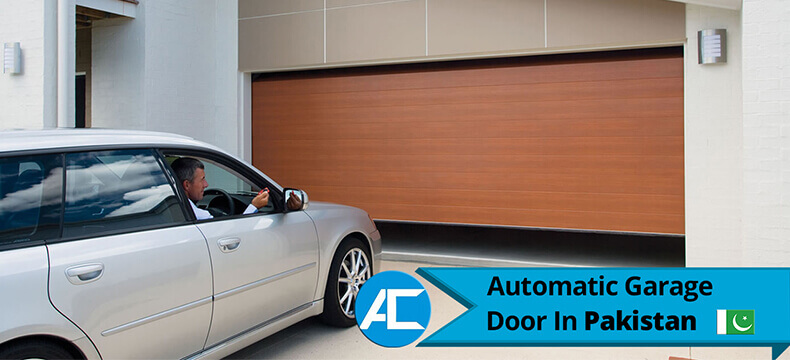 Professional garage door suppliers and fitters
Attractive color range

Customizable designs and patterns

Free home inspection

Free investigation and quotation
competitive price
Quality materials used
About the Company
Access Technologies in Pakistan has been a leader in automation, security, and also access solutions since 2010. Everything we do is for you and we will prioritize what you need to do to get you on track. We sincerely thank our customers and strategic partners who have long-term business relationships with us. In addition, For more detail please contact us.