From door-to-door and service road doors, main doors, parking lot doors, and doors to part of the air locking system, Gates is suite to most requirements. Automatic folding gates are typically use to limit confined space in open spaces or when speeds need to be opened quickly. Names and logos can also be added to any of our doors.
We offer free consulting and quotation services before placing an order. Once the order is place, we will conduct a final investigation to finally determine all the details and controls, and then present the drawings for approval before manufacturing. Installation is carried out by some industry-trained door automation engineers and is intensive.
Automatic Bi-Folding Gates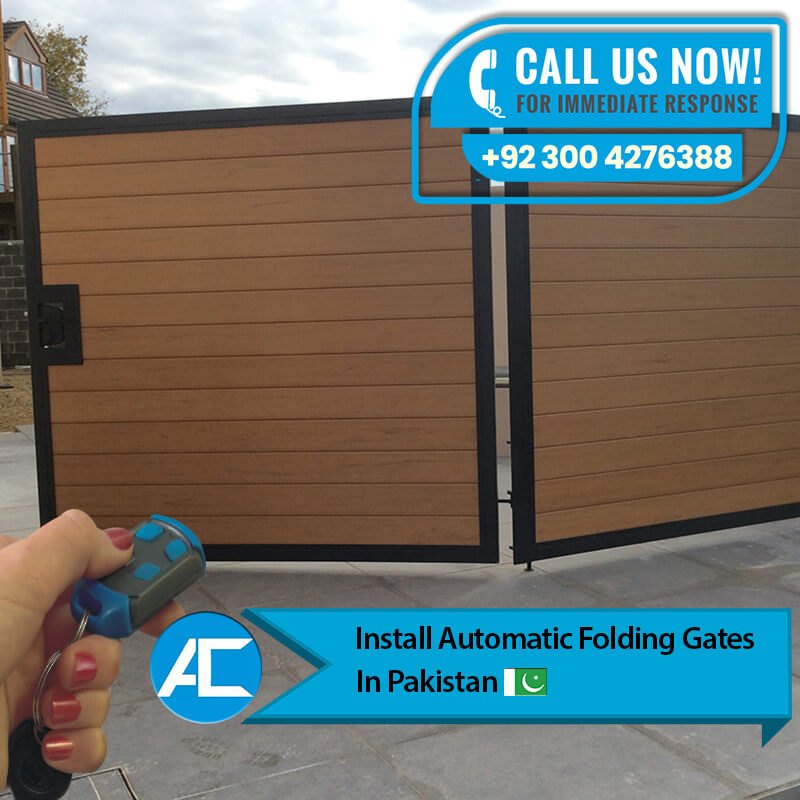 They are an excellent way to ensure fast and efficient operation while meeting safety and security requirements. Double folding gates are common, as a growing number of companies and homeowners seek to strengthen their security measures and threats from intruders. These types of doors can be open manually, automatically using the remote control, or can be chaine and padlock to ensure additional security.
The way they are manufactured means that double folding doors are perfect space is usually a problem. The distance between opening and closing protruding to the sidewalk or open area is much smaller because there are no folded standard doors. This means you can enjoy all the security benefits of standard automatic doors without hassle.
Whether you're looking for low-level or advanced security, double folding doors are the ideal solution.
Features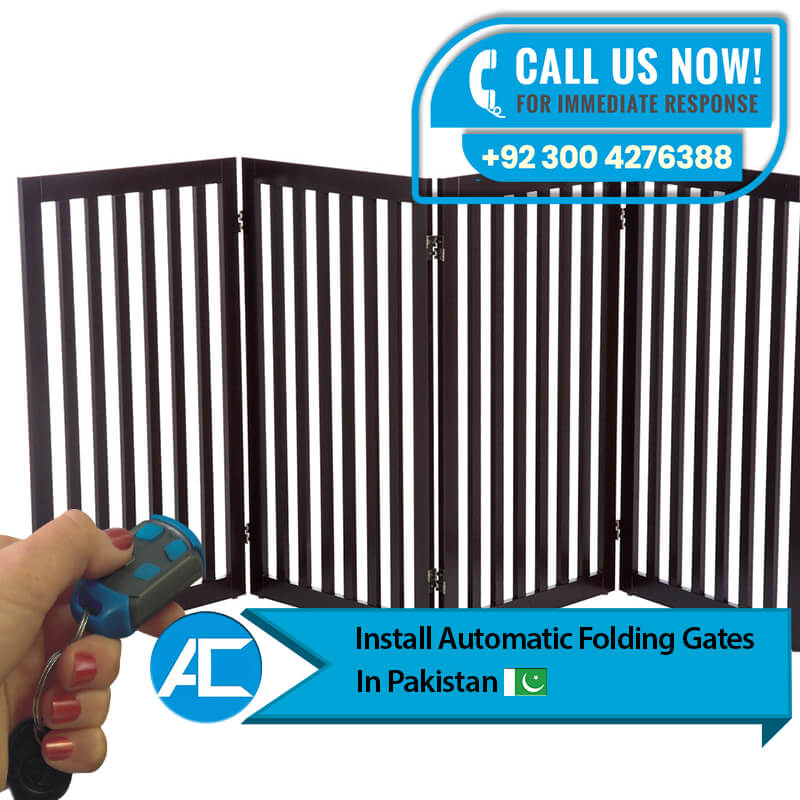 Manually cover the facility as standard to prevent power outages
Unique and proven safety features for education and busy public environments
Install built-in barrier detection systems, safety beams, and multi-touch sensitive Category 3 safety edges as standards
High-performance, advanced, commercial-grade drive and motor units for intensive use
Smooth and reliable operating system
Can be connected to almost any access control system
Automated 3-year parts warranty
Rugged locking system
Security level options
Fast running speed
Rugged architecture and renowned architectural quality
Durable maintenance with free powder coating completed
In full compliance with existing regulations
Complete all necessary documentation and be fully test and certified
About the Company
Access Technologies in Pakistan has been a leader in automation, security, and also access solutions since 2010. Everything we do is for you and we will prioritize what you need to do to get you on track. We sincerely thank our customers and strategic partners who have long-term business relationships with us. In addition, For more detail please contact us.