A Residential Home Elevator is a wonderful addition to a home. It's an investment that can make your house even more comfortable – for you, your loved ones, and even potential buyers. There are many good reasons to install a Residential Home Elevator, and we've listed six below. Forget constantly climbing up and downstairs, it's time to get on board and simply enjoy the ride!
You're Constantly Struggling with Stairs
Sometimes getting older means doing things a little differently. If you love your home but are constantly battling the stairs, installing a residential elevator may be the perfect solution. A home elevator allows you to ditch all of those troublesome steps without completely changing your comfortable surroundings.
You're Hosting Elderly Visitors
It's not uncommon for parents to move in with their kids, especially as they get older, and need a little more assistance with everyday tasks. A residential elevator can help mom and dad feel at home by making each floor of the house accessible without the challenge of stairs. Although it can be hard to come to terms with the fact that our parents are getting older, taking appropriate steps today – like installing a Residential Home Elevator  – helps to ensure their comfort through their golden years.
You're Concerned About Falling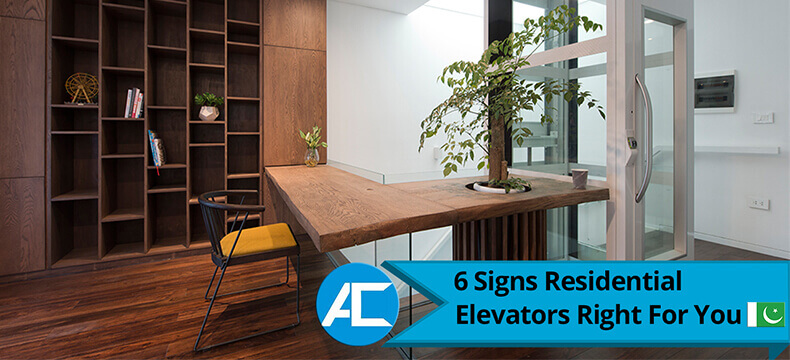 Sometimes getting older means being a little unsteady on your feet. While moving around on flat surfaces may not be a problem, stairs can be, especially if you're subject to dizzy spells. Adding a residential elevator can help you feel more comfortable in your own home, removing the fear of falling down the stairs, and the potential risk of injury. In addition, a residential elevator can make it easier for pregnant women, new parents, and even elderly pets, to move between floors with confidence.
You're Sick of Running Up and Down the Stairs
Constantly lugging things up and down the stairs isn't just tiring – it's potentially dangerous. Whether you're carting around groceries, vacuums and cleaning supplies, or laundry between floors, adding an elevator to your home can make the process much easier. Instead of struggling with steps on a daily basis, a residential elevator makes these once challenging tasks a breeze.
You're Looking to Attract Potential Buyers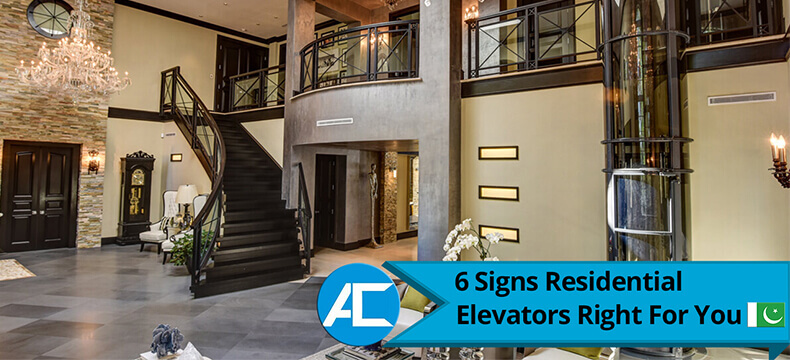 Knowing your target market is vital when trying to make a sale – and your home is no exception.
A large group with plenty of spending power, the baby boomers are an important part of today's market. As an aging part of the population, they may appreciate the addition of a residential elevator, which can help to ease their transition into a new home. If you live in a neighborhood that typically attracts older residents, investing in an elevator can help set your house apart from the competition.
You're Thinking About the Future with Residential Elevator
Climbing the stairs may be easy for you today, but when you get older, you could find your stairs to be a constant challenge. Installing an elevator now helps your home to grow with you, and ensures that you'll be able to enjoy it for years to come.
About the Company
Access Technologies in Pakistan has been a leader in automation, security, and also access solutions since 2010. Everything we do is for you and we will prioritize what you need to do to get you on track. We sincerely thank our customers and strategic partners who have long-term business relationships with us. In addition, For more detail please contact us.