The most striking feature of panoramic elevators from other elevator models is that the walls of one or more cottages are made of glass.
So they give you visual pleasure. For the safety of panoramic elevator users, these glasses should be unseconded or made of safety glass.
Panoramic glass is preferred for business centers, shopping centers, entertainment centers, hotel restaurants, large subways, and train stations.
Their carrying capacity varies from 4 to 21.
Thanks to the glass walls, they provide great visual pleasure to their users. In addition, because people may think of elevator cabins traveling outside, they are more relaxed if compared to others, they are quiet people who are afraid of elevators.
Panoramic Machine Room Lift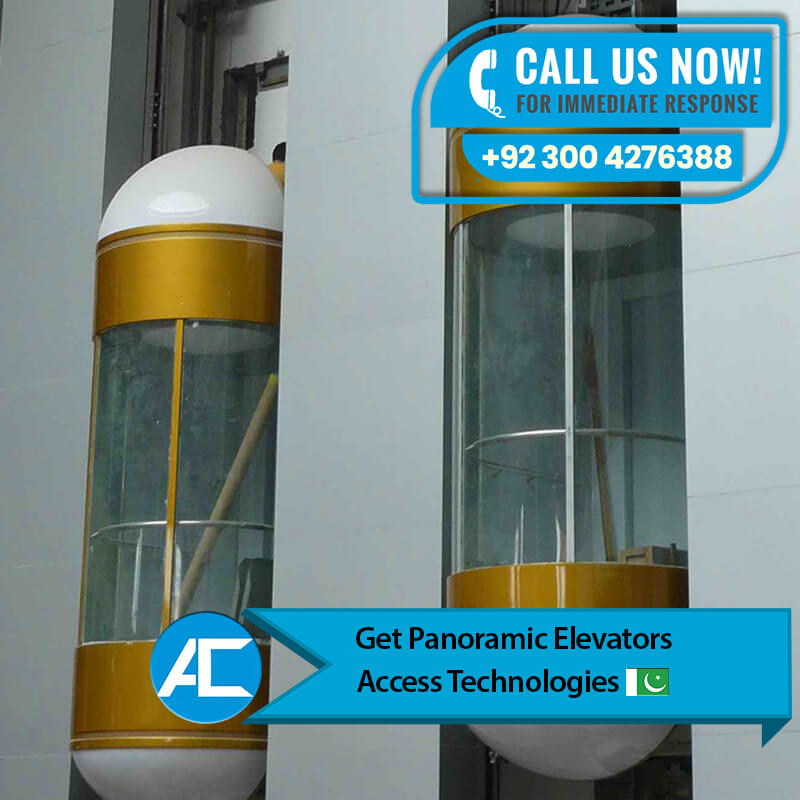 The panoramic lift has glass on one side and all sides, setting up a bright, spacious, and comfortable environment. Our panoramic lifts give us a sense of beauty from the meditation of the external landscape our structure provides. It has a reputation for adding a basic element to architectural design and functionality. These lifts were installed to restore the complex, making it more stylish and visually appealing to passengers.
Features Of Panoramic Elevator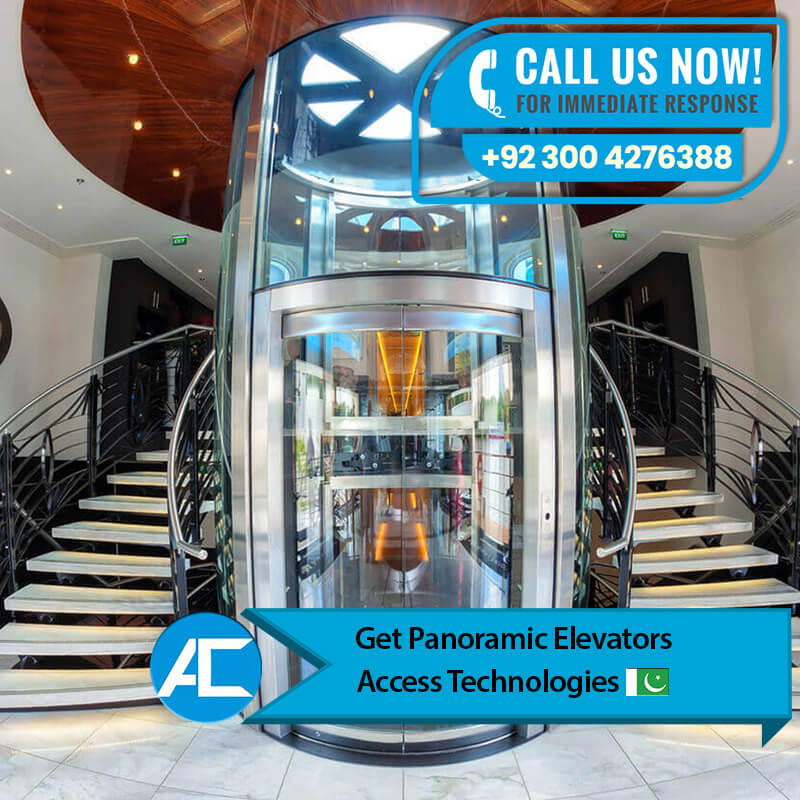 Gear or Gearless units.
Room – None or room with the room.
VVVF drive for smooth start and stop; and stable operation.
Selective collective control system based on PLC.
High-efficiency transmission and gear unit.
AC PM Motor – Gearless device.
Speed: 1.0 m/min and above.
Capacity: 2 to 27 people.
Magnetic landing system.
Roller guide shoes and solid rails.
Oil buffer.
Electronic key switch.
Multiple security and protection devices.
ISO certified components.
The most reliable, high-tech door operating system.
Electrical and mechanical locking doors.
Full-length light curtain for increased safety.
Automatic center/side door opening. Manual door options.
Panoramic Elevators Cabin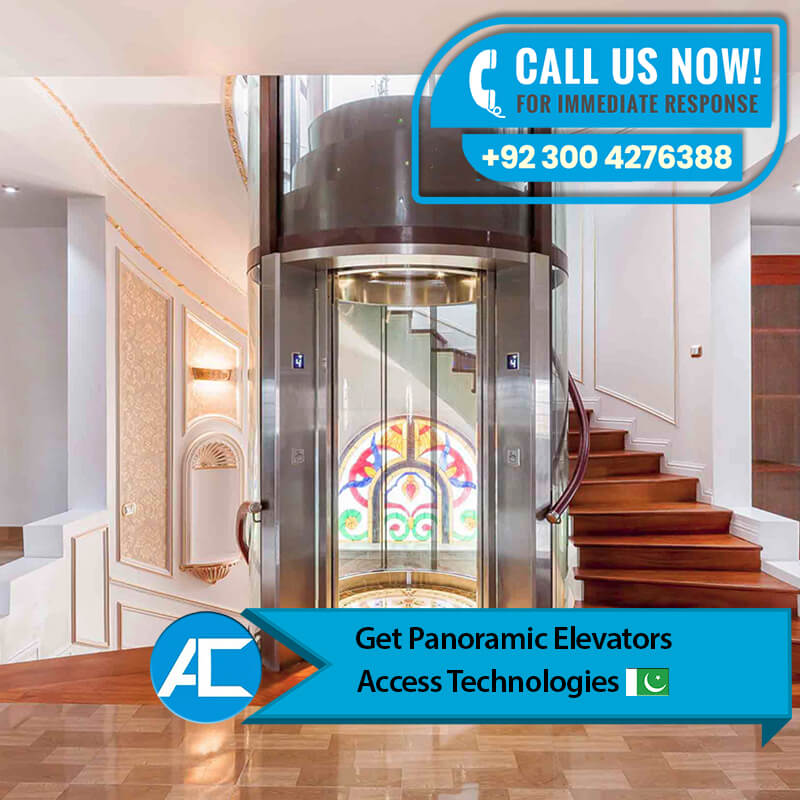 Three basic cabin shapes with a variety of exterior designs.
It has an aesthetically more attractive car interior.
Large glass viewing panel with panoramic views of the surroundings.
A unique ventilation system that pumps fresh external air into the elevator to make passengers feel fresh and relaxed.
Decorative lighting on the outside of the capsule.
Personalized design options for automotive interiors. Custom wall panels in stainless steel, powder coating m.s, Formica, and wood surface treatment.
Embedded LED lights, armrests, vinyl tile floors in a variety of colors, emergency phone options.
PLC-controlled automatic car lights.
Exquisite cabin and hall operator panel.
About the Company
Access Technologies in Pakistan has been a leader in automation, security, and also access solutions since 2010. Everything we do is for you and we will prioritize what you need to do to get you on track. We sincerely thank our customers and strategic partners who have long-term business relationships with us. In addition, For more detail please contact us.