We provide expert elevator maintenance, repairs, modernization, and new construction at affordable prices.
Power Unit
The commercial elevators system utilizes the most trouble-free and easily serviced components available. The submersible power units built by Access Technologies are defined by that criteria and use only the highest grade materials available. There are no external pipes or fittings to leak and no belts to break, stretch or adjust.
Commercial Elevators System Controller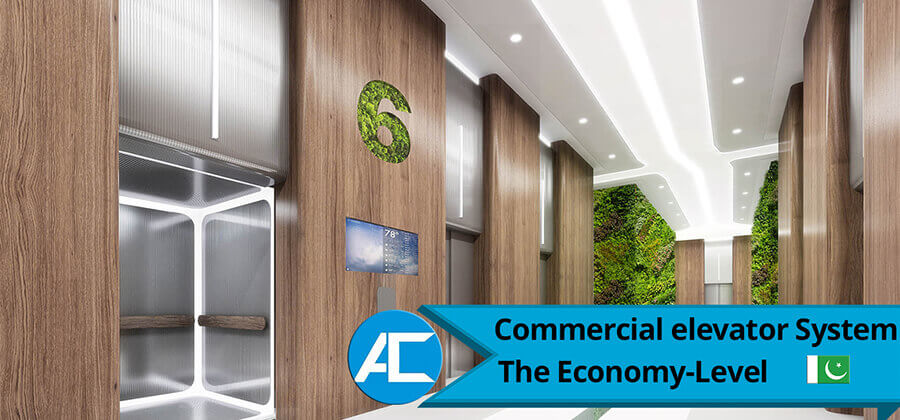 The microcomputer-based controller provided as a standard with every Access Technologies Elevator Tradesman system incorporates the latest technologies in the industry. The most important features include onboard diagnostics, which require no additional test equipment to maintain or troubleshoot; permanent display of all calls, car position, and direction along with key modes of operation and condition codes; and built-in protection timers that can save your Commercials, pump and door motors from damage and unnecessary wear. Simplicity, combined with ease of installation and "at-a-glance" service indicator, help to ensure your system's reliability while keeping maintenance costs to a minimum. Provision is made for a car traveling lantern with handicap gong, independent service, low oil control.
Magnetic Tape Landing System
This cartop mounted system provides accurate performance for deceleration, stopping, leveling, and access zoning. This unit eliminates the need for vanes and switches.
Rail Brackets
Reduces installation time by allowing complete rail adjustment in all directions.
Commercial elevator  Guide Shoes
Removable nylon swivel insert.
No bearings or springs to wear out or break.
Easy to adjust.Commercial elevator System
Commercial Elevator  Cabs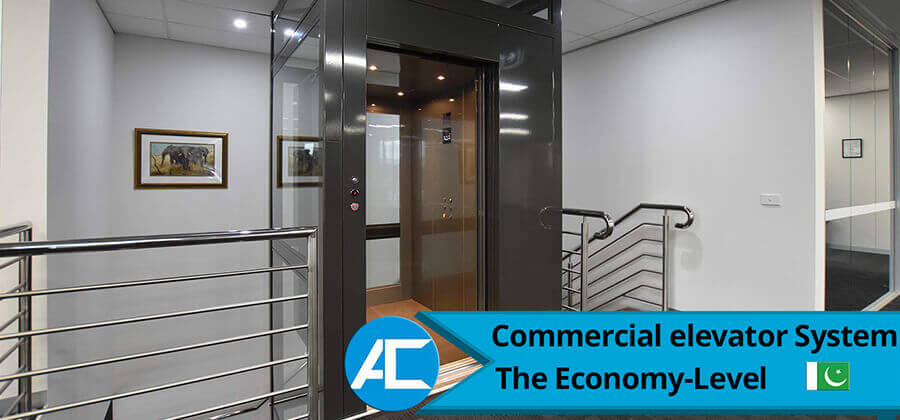 Because your cab is the most visible element in the elevator system, the Access Technologies Commercial elevator System has paid close attention to this standard production design offering. The Tradesman series includes the most widely specified cab design which sets a quiet tone of sophistication in a functional yet distinguished style. The cab is crafted from the highest quality materials in a computer-control production environment, thus helping ensure years of durability.
Commercial Elevators System Jack
Hole type jacks include a factory applied corrosion preventive coating. One-piece buffer/pit support plate design reduces installation time. Leveling bolts included for quick and easy alignment. Isolated platen plate. Bolt-on heads feature one-piece packing and wiper ring for ease of replacement. Spare packing seal is included with each shipment.
Entrances
Single slide, right or left-hand entrances are provided with opening width as per recommend handicap requirements. Doors and frames are provided for 8″ block wall and can be furnished for 3 3/4″ drywall as an option, and are of the square profile, bolted construction with the aluminum sill. Entrances are furnished in attractive off-white enamel and include tactile jamb plates.
About the Company
Access Technologies in Pakistan has been a leader in automation, security, and also access solutions since 2010. Everything we do is for you and we will prioritize what you need to do to get you on track. We sincerely thank our customers and strategic partners who have long-term business relationships with us. In addition, For more detail please contact us.