Cibes lift is manufacturers of low-speed screw drive platform lifts for installation in public and private environments. A platform lift is an alternative to traditional elevators, which can reduce the height of elevators.
Lift Without Cibes with the screw-driven system can be divided into 3 categories: Platform Lift, Cabin Lift, and Accessibility Lift. Cibes elevator does not require major renovation for installation so it is very flexible and can be placed anywhere including in terraced houses, villas, and other public places. Thus cubes house elevator is more cost-effective and the price you pay according to what you get.
Advantages of Cibes Lift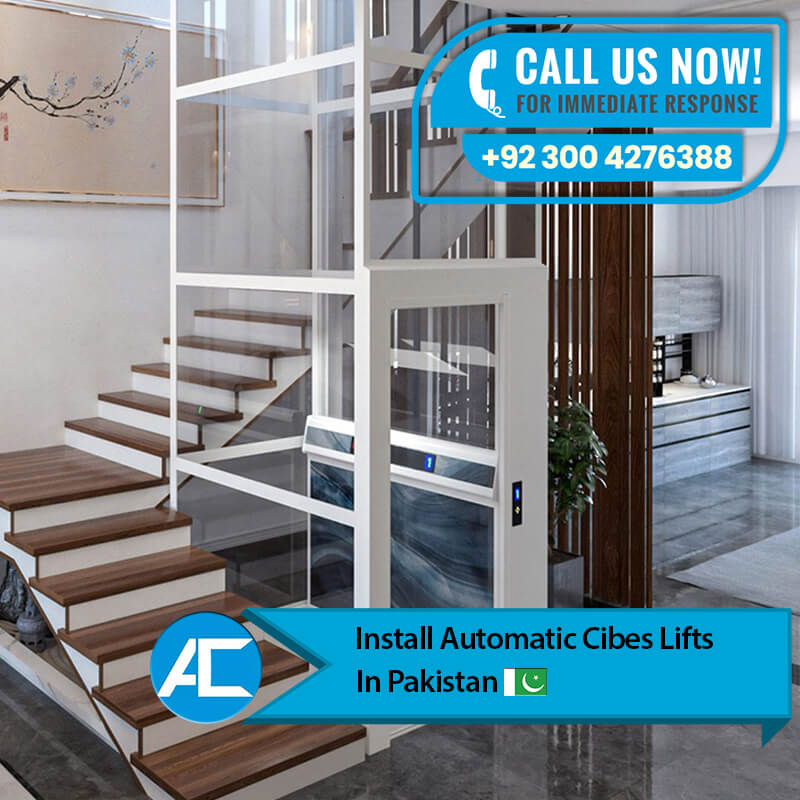 No need for a basement and engine room, save space and look beautiful blend with the design of your home.
Available in 360° panoramic full glass walls or steel walls.
Spacious and comfortable room.
Can be installed anywhere including in the middle of the stairs.
Doors can be opened in any direction.
The world's leading developer &provider of home lift screw-driven systems with over 40 years of experience. 100% made and imported from Sweden.
No overhead space required.
Can be install indoors or outdoors.
Without the need to dismantle existing space.
Installation is easy and fast, it only takes 3-7 days.
Design Your Own Elevator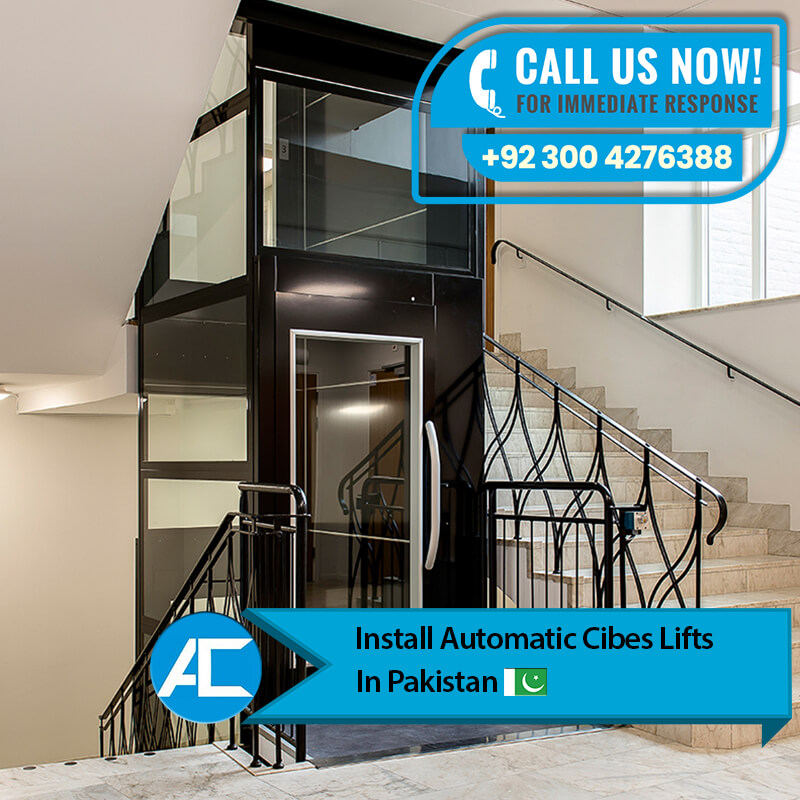 Cibes Lift provides all the completeness to create the perfect elevator to suit your dreams. Whether it's an elevator that blends with the architecture of your home or an eye-catching elevator with a bold color choice that shows your personality, we're ready to make your expectations come true! There are also accessories and additional options that you can add.
Here are examples of the most popular additional complements:
Fire extinguisher, voice features, intercom
Lift lowering for emergencies
Automatic locking for elevators in schools, automatic door openers
Arrival signal, floor marker, the button for a long-distance call
Automatic cab lights, auto-dialer auto
About the Company
Access Technologies in Pakistan has been a leader in automation, security, and also access solutions since 2010. Everything we do is for you and we will prioritize what you need to do to get you on track. We sincerely thank our customers and strategic partners who have long-term business relationships with us. In addition, For more detail please contact us.