A vertical platform lift is a small lifting device. Design for use with people and wheelchair or mobility devices to give them vertical access to their areas and homes. Similar to a small elevator a platform lift takes up much less room and is much more cost-effective. Platform lift for initially designed as a replacement or an additional solution over a ramp or residential elevator.
A vertical  platform lift consists of three main components:
A lift tower
A platform
A gate or a door to protect the top landing
Simple and effort-less the Platform lift will lift you from the lower level to the upper level with just the push of a button. A vertical platform lift is a good solution and a great alternative to a ramp or residential elevators. These lifts can serve two or more floors by taking a small number of people.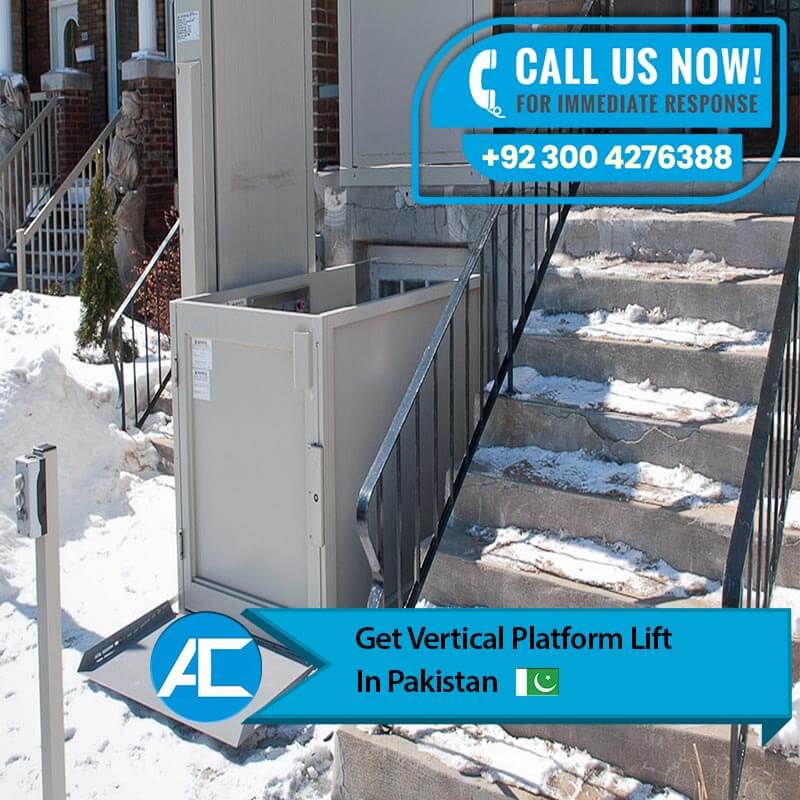 Home Vertical Platform Lifts
Use a  platform lift like a mini home elevator. The benefits of a vertical platform lift are that it can be installed indoors and outdoor. These lifts are cost-effective and a home barrier-free solution that provides an alternative to entrance or deck steps for scooter and wheelchair users. These porch lifts are a popular choice of people because of their small footprint (small size). This vertical platform lift is design in a way that doesn't dominate space at home. As the population ages, home lifts increase in popularity. Recent studies tell us that platform lifts can increase your home value by up to 25%.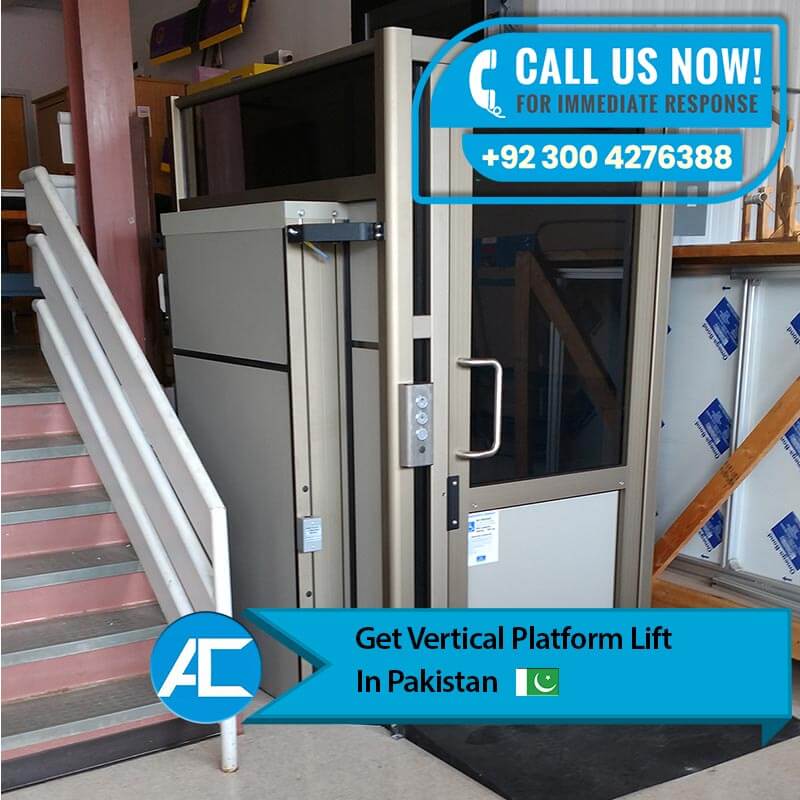 Vertical Platform Lifts For Commercial Spaces
An outdoor vertical platform lift is useful to lifts the user's above steps at awkward entrances. A vertical platform lift is popular among business owners because they can be added at a relatively low cost. For employees and customers platform lifts can also be installed inside the building. Like home lifts, they have a variety of designs and suitable for most spaces due to their flexibility and small footprint.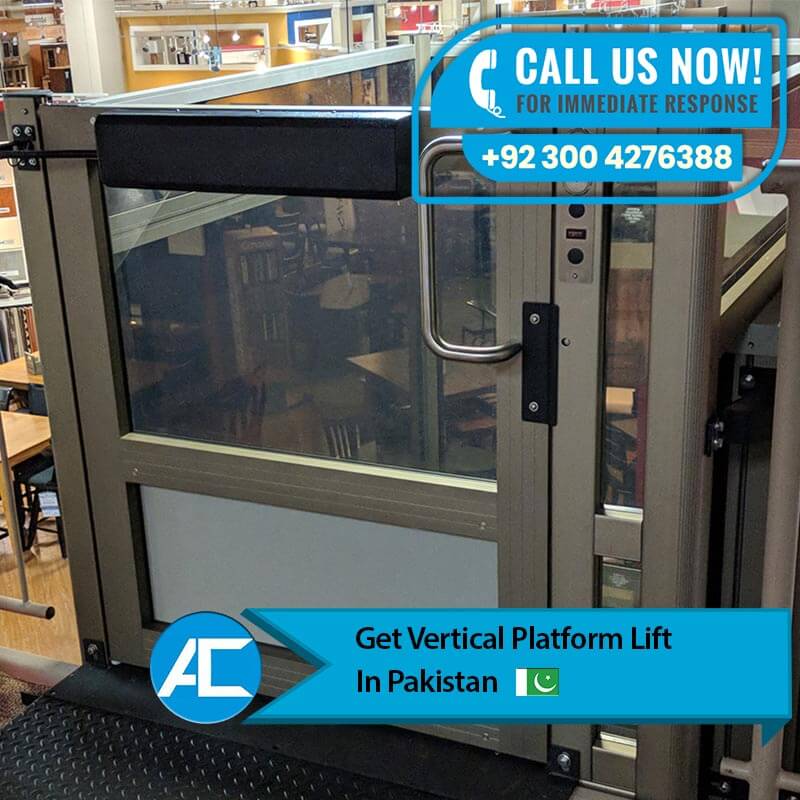 Vertical And Inclined
The manufacture of the vertical platform lift can provide customers with ideal products that meet their needs. To conquer both straight and curved staircases, we have platform lifts options. The vertical platform lift can often carry up to four people at a time and can choose sliding and hinged doorways, making it easy for everyone to in and out. An inclined platform lift is slightly different, they are for a single person to ride straight or curved stairways, or use a wheelchair. Schools and organizations using platforms lift more and more because of its low price and need for less space than an elevator. These lifts are durable and don't require regular maintenance.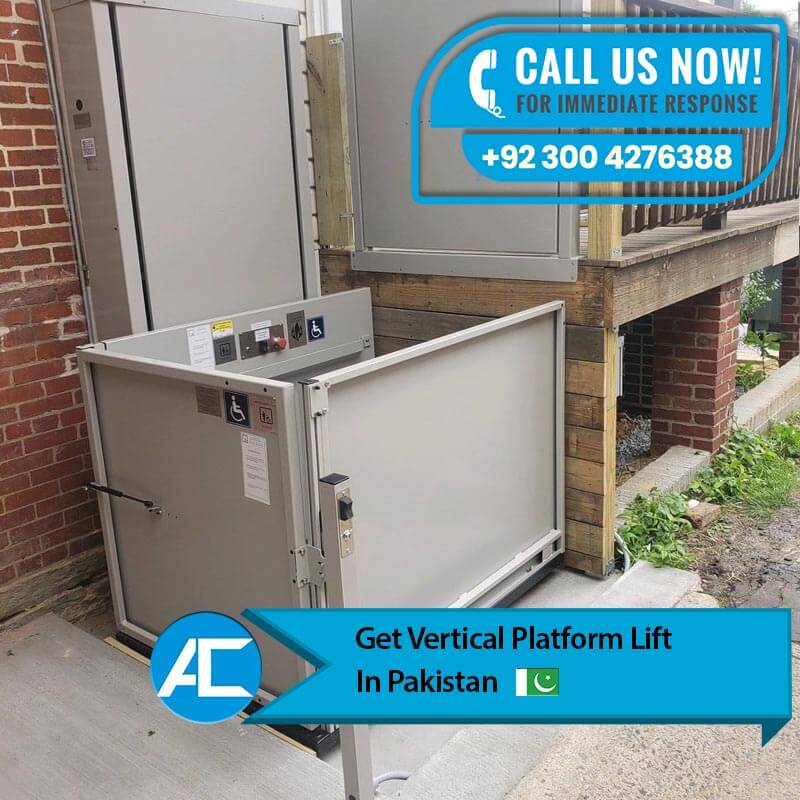 About the Company
Access Technologies in Pakistan has been a leader in automation, security, and also access solutions since 2010. Everything we do is for you and we will prioritize what you need to do to get you on track. We sincerely thank our customers and strategic partners who have long-term business relationships with us. In addition, For more detail please contact us.