The platform lift is a mechanical structure that can provide users with access to two or more floors. They can be use in residential and commercial buildings, and use to provide convenient spaces for wheelchair users. Platform lift has an "L" shape platform that can move vertically in a close or open shaft space. Is a closed shaft okay? Strong or can be made to have a more spacious feel with glazed or semi-glazed walls. Outdoor platform lifts move users between smaller vertical spaces and tend to be open, and not within a shaft.
Space Needed For Platform Lift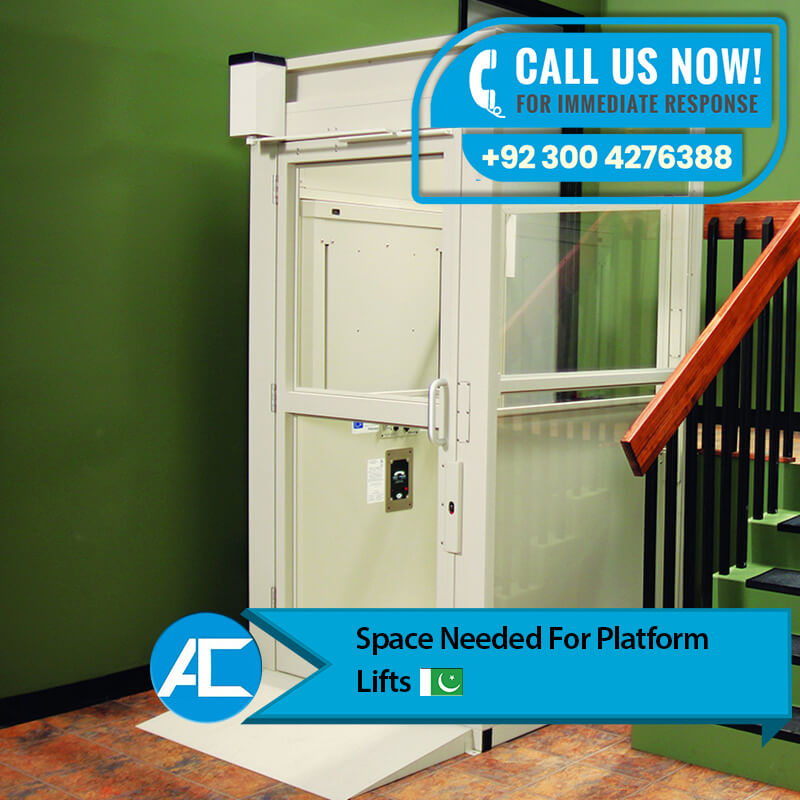 The platform lift has a small floor space. There are two spaces that need to be consider in platform lifts -the user space of the lift and the shaft of the lift. The floor space (footprint) of the platform lift needs to be accommodate the lift if a wheelchair user wants to use a lift. This means that the size of the platform or nacelle should be at least 1100mm x 1400mm. For home lifts, if you know the size of the wheelchair, the cabin and lift can be made smaller. The standard platform size that meets public access requirements is 1250 x 900 deep-but it depends on the size or incline of a lift.
Typically, the size of the lift shaft depends on the type of lifts selected. Generally, the side of a shaft is a few centimeters bigger than the platform. Usually, the residential lift shafts are small enough to fit in the footprint of most modern armchairs. We are going to discuss the types of platform lifts.
Fully Enclosed Platform Lifts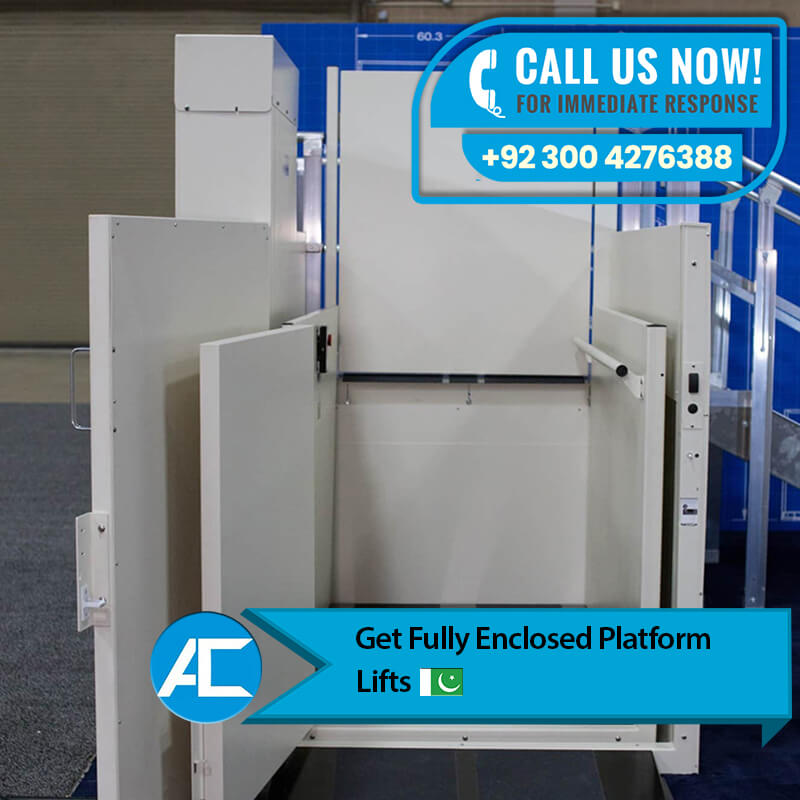 In this type, the lift is fully enclosed. This means that a person who wants to travel will enter the cabin and travel. This type of lift can be use in residential and commercial buildings. and can travel up to 15 meters vertically. For employees and customers, these lifts can also be installed inside the buildings.
Inclined Platform Lift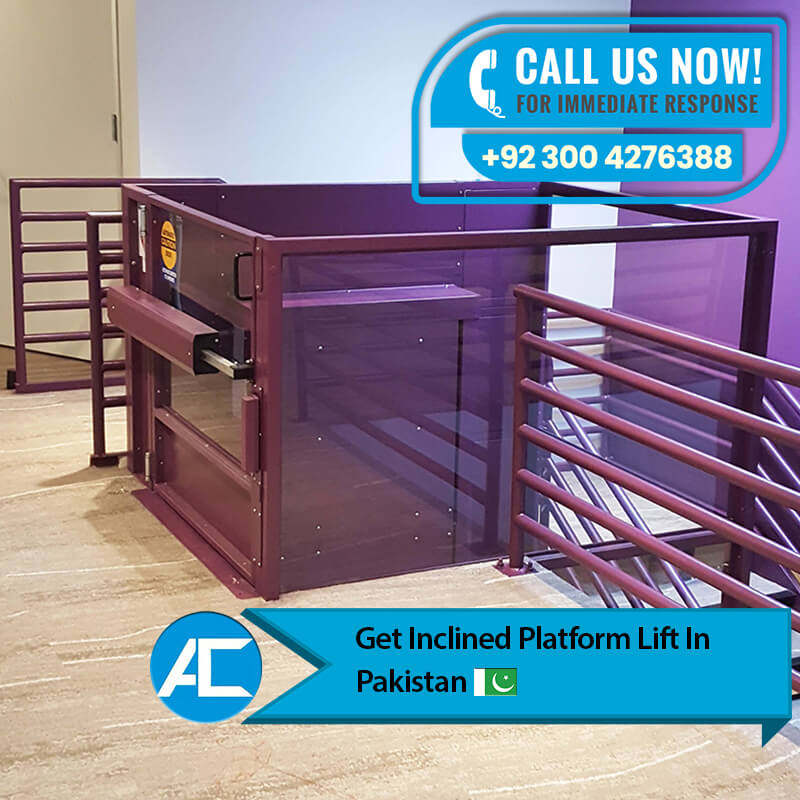 Inclined lifts are mostly use for wheelchair users to move from floor to floor. This platform lift lifts the wheelchair and the seating person up the stairs. This elevator will be folded up when not in use and has easy access to the stairs.  The modern model of the elevator will depend on the shape of the stairs whether the elevator is require to pass a straight staircase, or whether the staircase is curve, includes turns or intermediate landings. An inclined lift is commonly use to provide access to an exiting public area with limited space.
About the Company
Access Technologies in Pakistan has been a leader in automation, security, and also access solutions since 2010. Everything we do is for you and we will prioritize what you need to do to get you on track. We sincerely thank our customers and strategic partners who have long-term business relationships with us. In addition, For more detail please contact us.