Swing gates provide safety and convenience without having to get off in the rain and open your doors. They provide protection against unauthorized intrusions by people and animals who may enter your property. In today's world, swing doors are becoming more and more necessary than extravagant. An increasing number of apartment buildings, industrial estates, and private properties are being built into enclosing environments that protect not only the property but also their vehicles and other assets for complete peace of mind.
Swing gates can be manufactured in numerous designs, the first thing that determines when you choose a swing door is if you prefer a large swing door or a pair of swing doors. This is not always a matter of choice, however, the space behind the gate, which allows the gate to open in-as a swing door, is not allow to open on public sidewalks or roads. A pair of swing goalkeepers open half the distance to a large swing door.
Swing Gate Motors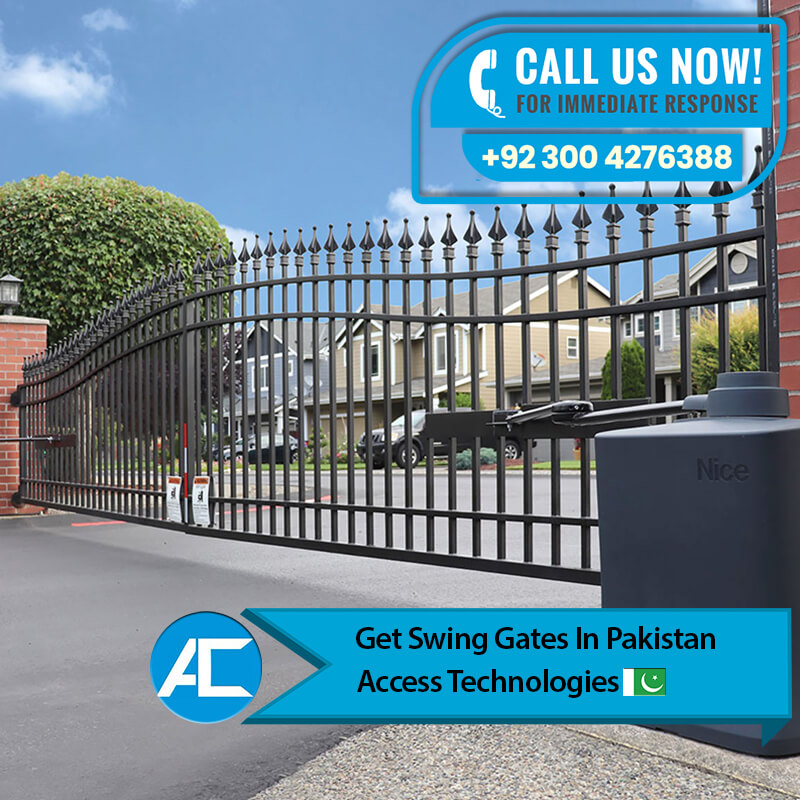 Swing doors can be powered by the use of underground motors, which are more commonly used in household doors and can be hydraulic or electromechanical. Electro-mechanical motors are very reliable and require very little continuous maintenance, in addition to cleaning the motor box from the usual debris, etc. Another type of underground swing door motor is the hydraulic motor, which requires the same maintenance as the electro machine motor while increasing the check level and valve is safe.
Scissor arm motors are typically use when brick posts do not allow the precise geometry require for ram motors or when underground motors cannot be install due to brick foundations. The scissor arm motor is fixed to the brickwork, the motor arm is bolted or welded to the gate, and the arm folds to open the door as the motor rotates. These types of motors are usually light for home use.
Main Features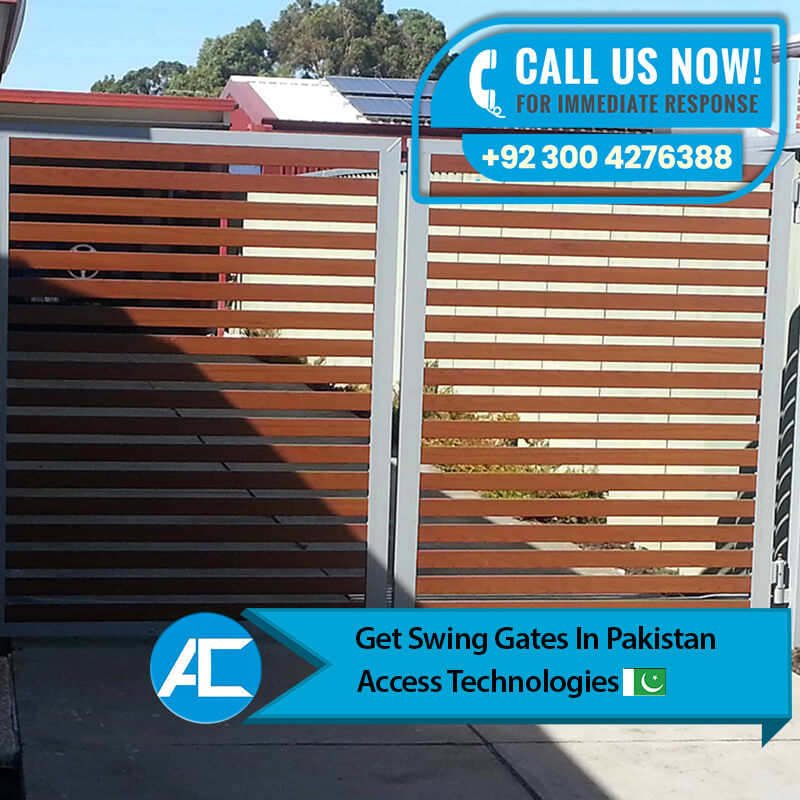 Extremely simple system setup through the LCD user interface.
Supports inward and outward opening of doors without the need for mechanical end stops.
High thrust.
Full position control.
The fast running speed with smooth acceleration and deceleration.
Safe, anti-break protection.
A variety of operating functions, including intruder detection alarm mode (world first).
On-board CENTSYS code jumps on multichannel receivers with selective addition and removal.
A backup battery that runs uninterrupted during a power failure.
About the Company
Access Technologies in Pakistan has been a leader in automation, security, and also access solutions since 2010. Everything we do is for you and we will prioritize what you need to do to get you on track. We sincerely thank our customers and strategic partners who have long-term business relationships with us. In addition, For more detail please contact us.