Swing arm gate has a structural steel beam that can be opened horizontally to ensure the safety of the vehicle rated for the collision. For controlled access points with medium to low vehicle traffic, a manually operated swing gate can be electromechanically operated to ensure the safety of multiple traffic lanes or wide checkpoints up to 32 feet. For longer spans or split traffic, two single doors can be used in conjunction with a removable or fixed center receiver super-pillar.
Swing arm gate can be installed on existing roads without road excavation. It only needs to be excavated outside the road openings, making it easy to avoid underground utilities and other obstacles. Optional concrete barrier and surface mounting versions do not require digging. In manual operation, the overall balance of hinges, low friction bearings, and beams requires minimal force to open and close. The capture mechanism is passive – no operator action is required to capture the beam and provide collision protection. A positive locking mechanism is available to lock the swing gate in the closed or open position.
Features Of Swing Gate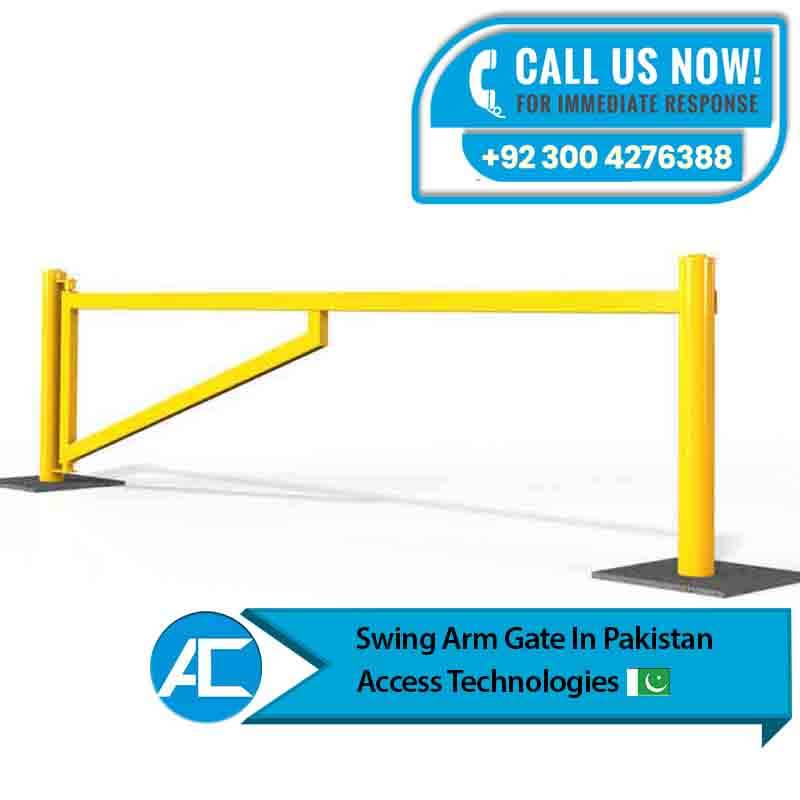 Collisions of M30, M40, M50, and 20,000 lbs are rated at 50 mph
Additional collision rating available
All steel structures
Electromechanical or manual operation
There is no road excavation and minimal excavation outside the road
Road openings up to 32 ft or 36 ft
38″ beam height
Run 10 seconds from the open position to the closed position
A variety of basic configurations for any installation site
Powder coating surface standards; Other finishes are available
Swing Arm Operators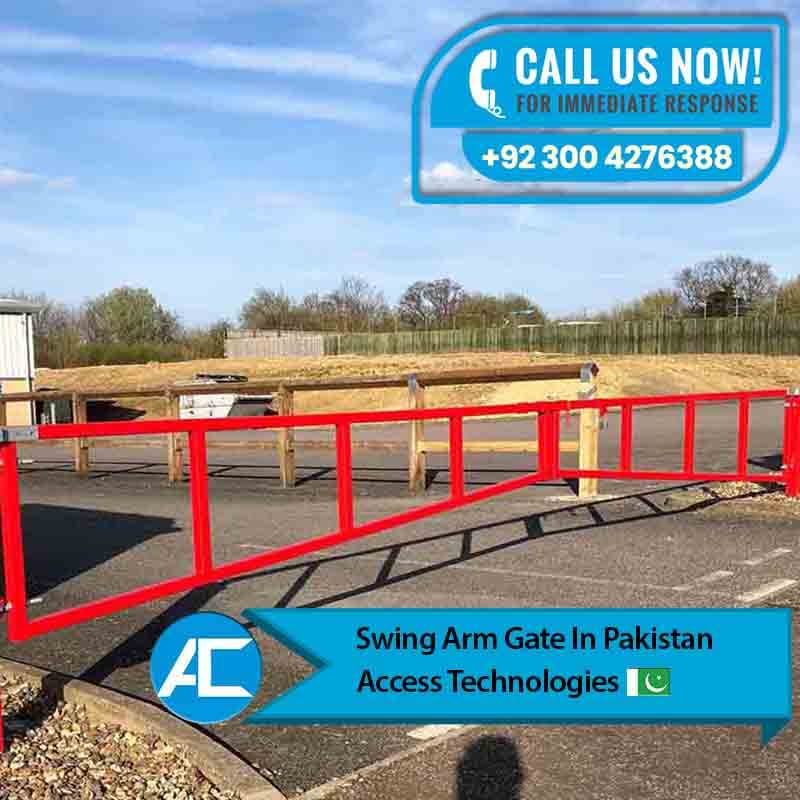 The swing gate operator is the best choice for any installation that is critical to durability and speed. Depending on length and weight, this operator can open a large swing door in 12-15 seconds, typically with a warranty of 5 to 10 years. We carry models from Platinum Access, Viking Access, Elevator Master, Gate King, Eagle, Ramset, Apollo, Full O-Matic, Linear Osco, and FAAC. Newer models typically use 24VDC motors and a set of batteries to provide backup power in the event of a power outage. Older units operated with a 110VAC motor with capacitors and battery backup options were limited. Most models require pouring approximately 2'x2'x2′ and completing more than 4-6″ concrete mats. The exception to this rule is the bottom-mounted swing arm operator, such as the door King 6100. These units can be installed on a set of posts, and the output shaft of the swing arm comes from the bottom of the operator for a more aesthetically beautiful installation.
About the Company
Access Technologies in Pakistan has been a leader in automation, security, and also access solutions since 2010. Everything we do is for you and we will prioritize what you need to do to get you on track. We sincerely thank our customers and strategic partners who have long-term business relationships with us. In addition, For more detail please contact us.