Spike Road blockers use hydraulic drives, moving fast, noise is very low, no effect on the human body. Roadblocks feature control units based on multifunction logic controllers and a variety of function modes to meet the different functional requirements of each user. The user can freely control the lift height of the cover according to the actual needs, and save energy effectively here.
If you have an emergency such as a power outage, you don't have to worry. You can release the vehicle by manually moving down to open the channel. At the same time, the current detection sensor and electromagnetic sensor are installed internally, which realizes the over-electric protection of the power unit and the effective limit of the cylinder action, so that the operation of the machine is stable and reliable. Because it is a comprehensive model of hydraulic transmission, it is environmentally friendly, energy-saving, low consumption, almost no faults, long machine life, low maintenance costs. In addition, we have adopted a non-traditional steering mechanism design that makes installation and maintenance very easy and fast, even if it fails.
Axle Spike Road Blocker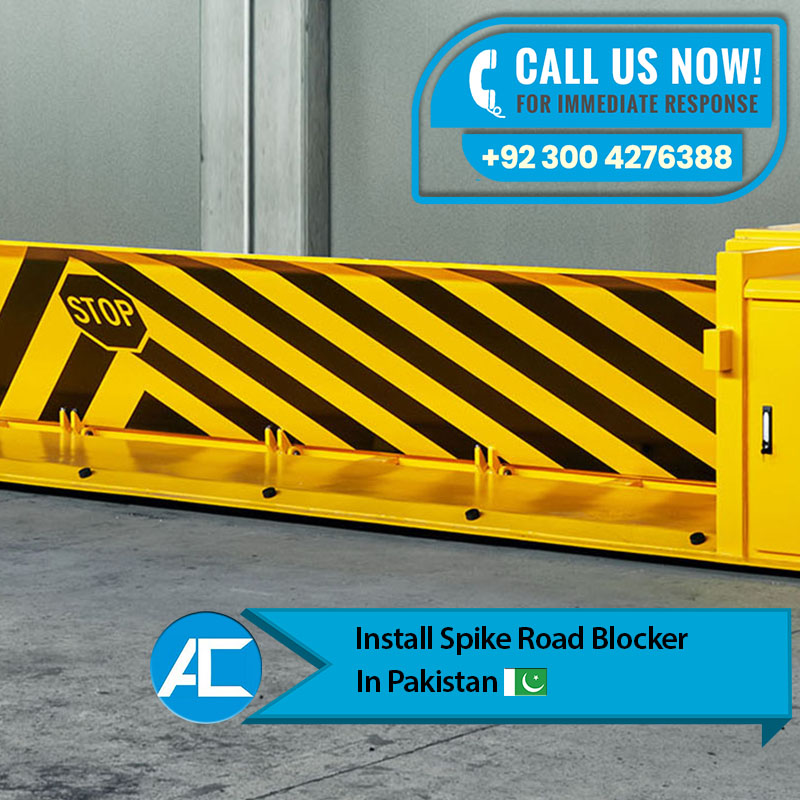 Axle spike road blockers are designed to disrupt the suspension of intrusive vehicles and to forced intrusions into safe areas. Any forced vehicle attempts to break through this type of blocker, resulting in the complete destruction of the vehicle's axle.
Vehicles have unhindered access to premises when axle roadblocks are lower or in close positions.
Thanks to the flexibility of this high-security access blocking solution, it is ideal for all critical infrastructure applications such as ministries, defense bases, nuclear power plants, etc.
The main features are:
Limit intrusive vehicles on-site by damaging suspensions and axle wheels.
Compact and robust unit with fast open and close times.
Highly reliable electro-hydraulic mechanism.
The depth of installation in the shallows underground makes the installation carefree.
Heavy-duty central shaft with tightly spaced restricted blades and base support, designed to dissipate the impact on reinforced concrete.
Features Of Spike Blocker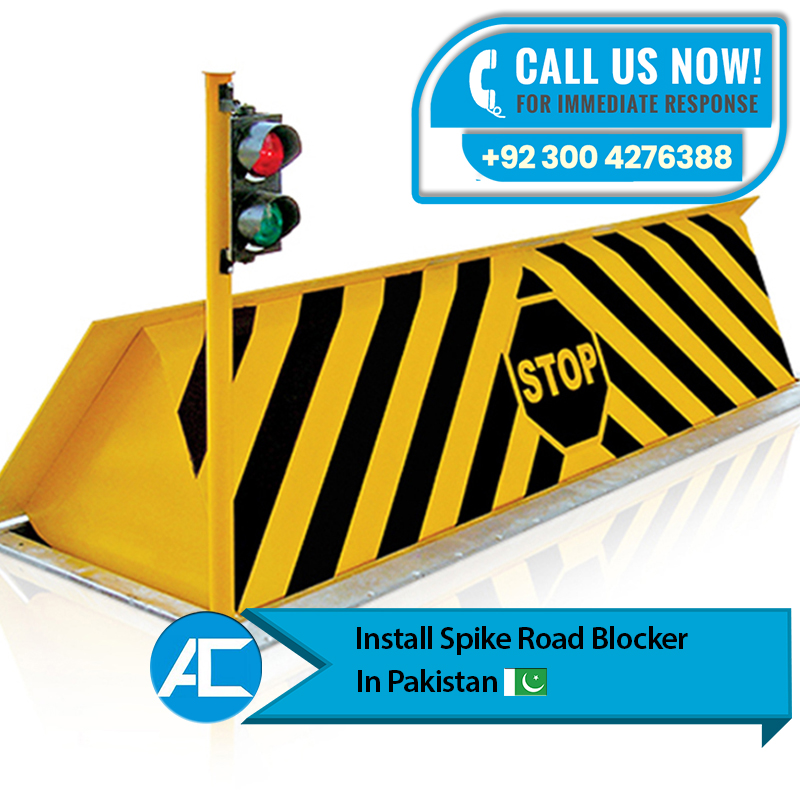 The structure is durable, the load capacity is large, the operation is stable, the noise is low.
2. With PLC control, the system is stable and reliable in operation, and easy to integrate.
3. Roadblock machines and other equipment, such as road doors or they can be combined with other control devices for automatic control.
4. If there is a power failure or malfunction, if the roadblock is on the rise and needs to be lowered, you can pass by hand.
Move the raised barrier cover back to the horizontal position and let the vehicle pass.
5. The whole system is safe, reliable, and stable with the world's leading low-pressure hydraulic drive technology.
6. Remote control equipment: Via wireless remote control, it can be raised within 30 meters of the controller.
About the Company
Access Technologies in Pakistan has been a leader in automation, security, and also access solutions since 2010. Everything we do is for you and we will prioritize what you need to do to get you on track. We sincerely thank our customers and strategic partners who have long-term business relationships with us. In addition, For more detail please contact us.