The security road blocker interceptor system effectively prevents trucks from attempting to attack. A variety of roadblocks are created by the B-K and tailored to specific requirements. In offering a variety of types of hydraulic circuit breakers and electromechanical, different installation possibilities, diameters, specifications, high-specific blocking segments can be adapted to the needs.
A road interceptor is an electric hydraulically operated astray obstacle that rises from the ground when a valid input signal is sent, preventing unauthorized intrusion at entry and exit points in high-security locations.
Security Height Road Blocker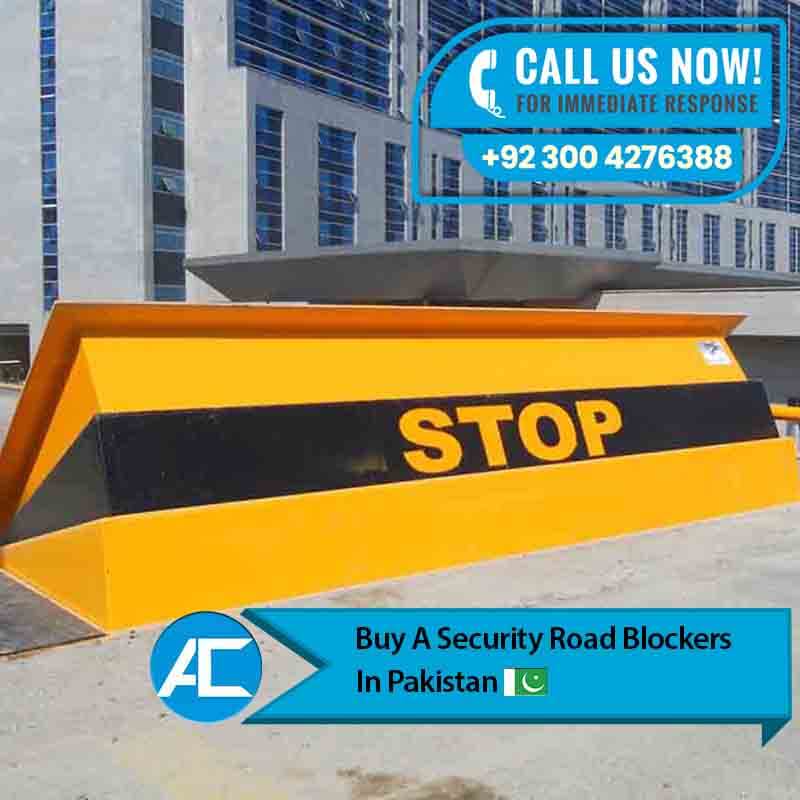 The lift height option for the safe height road blocker is 353mm to 533mm and is up to 5 m wide.
Road blockers provide a higher level of safety with built-in parking capabilities and are widely used in places such as banks, embassies, gold bars warehouses, freight parks, ports, and truck parks.
100% rating – Designed for continuous and frequent use. As standard, the power supply by a three-phase 400V power supply.
The road interceptor can interface with any access control system. Traffic light system as standard. It is recommended that the hydraulic control cabinet of the road blocker be installed within 10 meters of the bezel.
The lift height option is 353mm plus 533mm
Maximum width: 5000mm
High-Security Road Blocker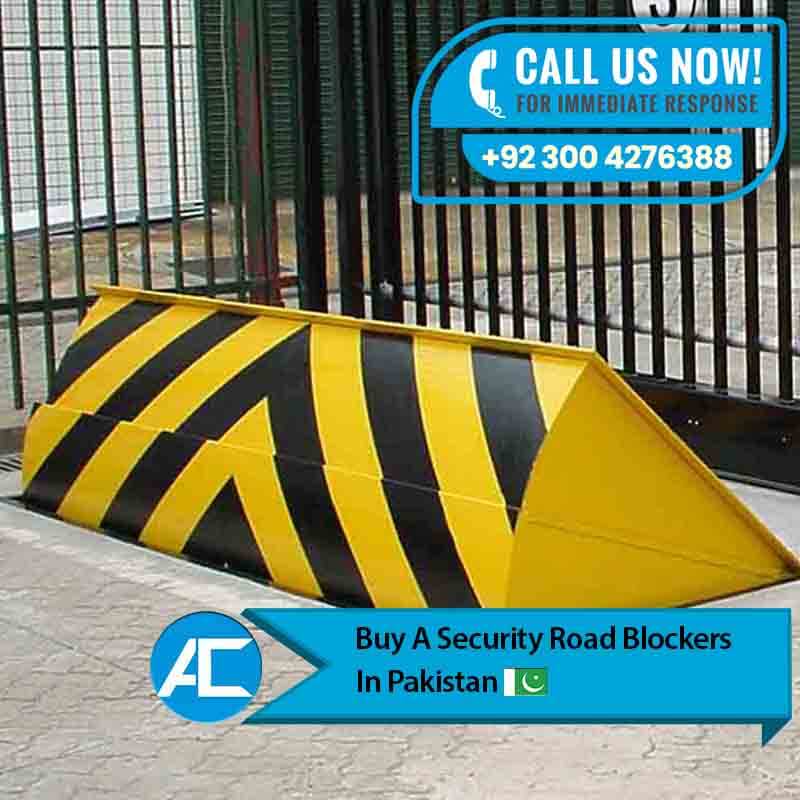 Road interceptors effectively protect and block entrances. Durable construction stops 7,5-tone trucks or heavier driving speeds 80km/h. Safety levels: K8, K12, K30, PAS68.
The standard time to turn on and off is 4-6 seconds. The roadblock will close and open in 1.5 seconds with the emergency quick opening and EFO. Need an atypical road stop with a 1,5-meter-high obstruction? We are a professional in custom projects and we design circuit breakers in strict accordance with our needs.
Warrior Security Road Blockers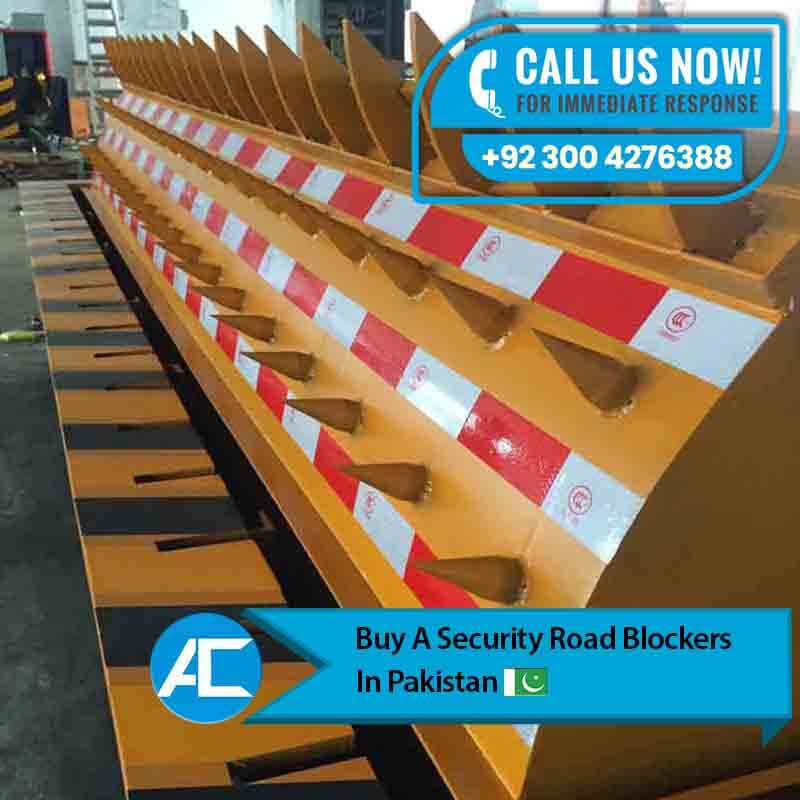 Warrior Safety Road Interceptor is a punch-proof device use to prevent any unauthorized vehicle from entering a safe area. The Warrior Road Interceptor is driven by a hydraulic drive mechanism with proximity sensors to determine the full lift and lower position to ensure the safe use of the system. The hydraulic power group is encased in a steel cabinet and is usually installed in a safe area approximately 15 meters from the road blocker.
The electronic control system uses PLC and condition monitoring software. Provide the robot with the provision of controlling traffic flow as an additional warning system. Warrior road interceptors can be remotely control to lift or lower road interceptors. It can be equippe with an accumulator so that the road blocker can be use in the event of a power failure. The Warrior Road Interceptor also has an emergency lift input that can be use to quickly lift the interceptor in an emergency.
About the Company
Access Technologies in Pakistan has been a leader in automation, security, and also access solutions since 2010. Everything we do is for you and we will prioritize what you need to do to get you on track. We sincerely thank our customers and strategic partners who have long-term business relationships with us. In addition, For more detail please contact us.