The rising arm barrier is reliable, robust, and uncompromising. Our rise barriers are available in automatic configurations with openings up to 9.0 meters.
The arm swings when hit directly by the vehicle:
Arms are release manually. If there is a power failure, rotate.
The motor lifts the boom manually. When the power is turned on, the motor will work properly.
Double Spring – Arm weight is evenly distributed for a more balanced pull that helps
Smoother arm movements.
Shut down.
Turns off automatically.
Supports the collision prevention function of the infrared light battery.
Supports external and internal vehicle loop detectors.
Wireless Control.
Turns on and turns off the parking system on the control interface.
Automatic Rising Arm Barriers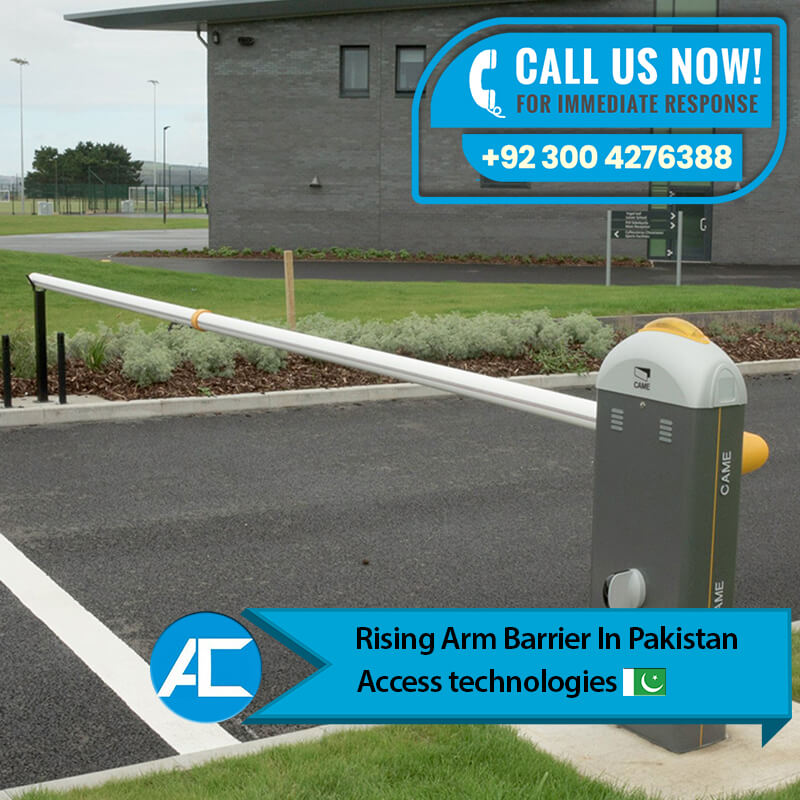 Rising arm barrier is popular and cost-effective to control vehicle access to private parking lots and similar applications. The lift arm barrier can also be used in conjunction with the power gate, which controls the passage during the day and provides greater safety at other times. The maximum span of the lift arm barrier is 9 meters, but a wider opening can be fixed with a pair of opposing obstacles.
All of our electrical barriers benefit from galvanized steel and powder-coated housings for operating mechanisms, as well as powder-coated aluminum arms. Electric motors are powerful, robust, and reliable, and we always have the right safety measures in place. In addition to our supply and installation services, we also offer maintenance contracts to ensure that our barriers continue to operate safely and efficiently for many years.
Manual Rising Arm Barriers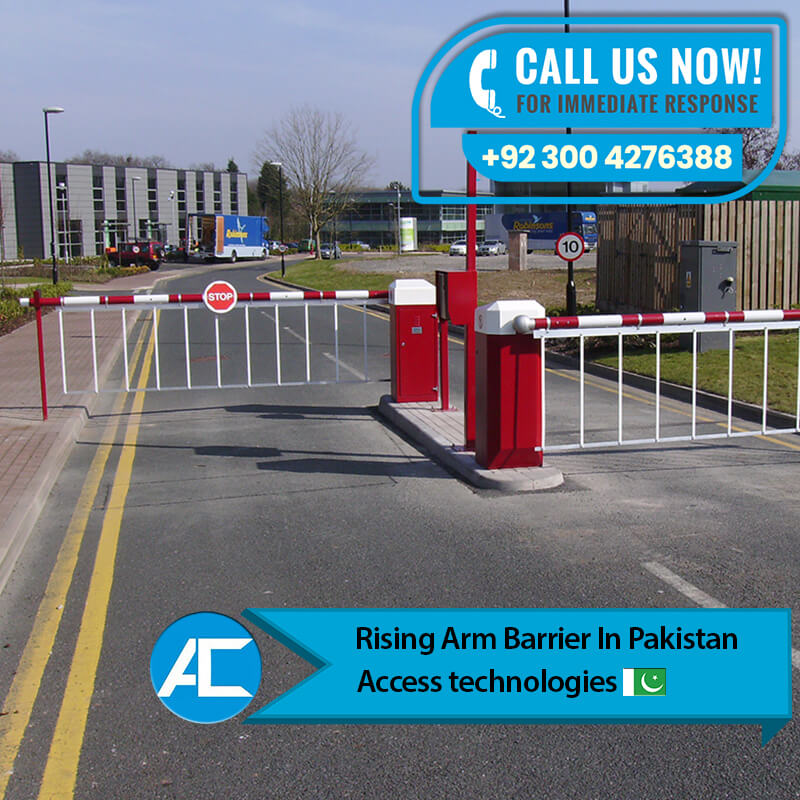 Manual arm barriers are the ideal threshold control solution for a wide range of commercial and industrial environments, including employee parking lots, warehouses, and other restricted locations.
Built of high-quality steel frames and aluminum arms, our manual lift barriers span openings from 2000mm to 8500mm and can be up to 7500mm when combined with PVC curtains.
The base is decorate with our standard red surface, but we can tailor your barrier to your corporate color to provide you with a customized solution. The arm has standard red and white stripes.
The manual lift arm barrier also offers a number of accessories, including parking signs, PVC curtains, and a variety of cutting-edge support posts.
About the Company
Access Technologies in Pakistan has been a leader in automation, security, and also access solutions since 2010. Everything we do is for you and we will prioritize what you need to do to get you on track. We sincerely thank our customers and strategic partners who have long-term business relationships with us. In addition, For more detail please contact us.