The kitchen elevator is basically a freight elevator, which is fully available for kitchens in hotels and restaurants. Our customers can take advantage of a range of dumb waiters who meet international quality standards. The kitchen elevator is installed in the kitchen and is used to transfer cooked hot food, dirty utensils, etc. to various storage rooms on various floors such as multi-story hotels, large households, marriage halls, restaurants, etc. Our range of kitchen elevators is the best suit for weightlifting and can be customized to the customer's specifications. Kitchen elevators are usually made of stainless steel and are therefore not affected by steam, hot food, water, etc.
Dumbwaiter Elevators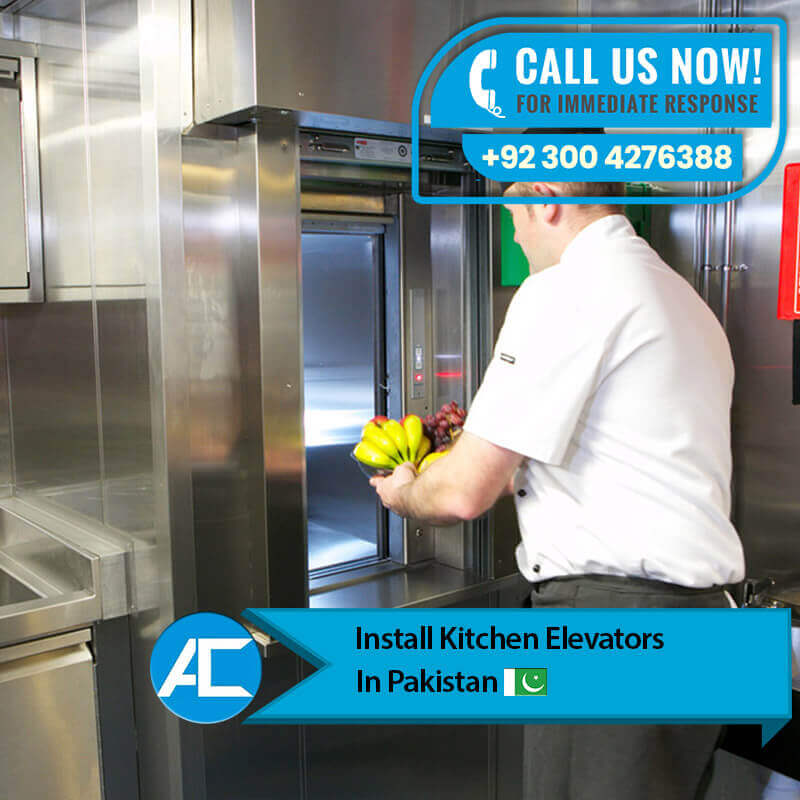 Dumbwaiter Lift is also known as a service elevator or dumb attendant is commonly used to transfer kitchen and catering equipment to dining options in restaurants, hotels, and villas.
The capacity of the dumb lift varies from 50 kg to 300 kg. Dumbwaiter elevator cabins and doors should be cover with stainless steel as a matter of priority.
The cut-off door is usually more suitable for dumb elevators because it doesn't take up much space. According to the user's request, the shelf subsystem can be assembled in the service elevator compartment.
Kitchen Elevator For Lift Food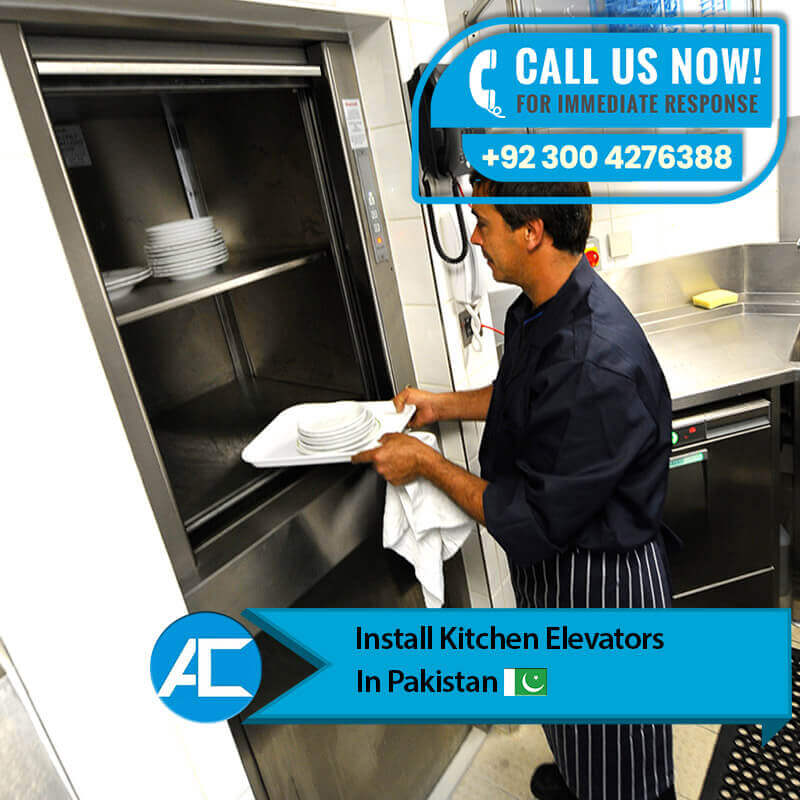 Find small cargo lifting devices for use with multi-layered mechanisms to handle food services. It is also use for private cottages. The distance between the apartment and the floor significantly reduces the operating speed. Owners prefer to buy dumb lifts instead of paying people to do this work.
There is no doubt that dumb lift is rarely install in food stores. Where cooked meals are transport from cold/hot cookware to the dining point and then returned to dirty cutlery. Thanks to this lifting equipment, waiters don't waste time running up and down the stairs, holding cutlery trays and afraid to fall. As a result, they are fully focus on customers and services.
This workforce optimization allows more customers to be service at the same time. During peak load periods, waiters offer faster operations without keeping customers waiting longer so they don't get angry.
About the Company
Access Technologies in Pakistan has been a leader in automation, security, and also access solutions since 2010. Everything we do is for you and we will prioritize what you need to do to get you on track. We sincerely thank our customers and strategic partners who have long-term business relationships with us. In addition, For more detail please contact us.