Hydraulic towable lift is any type of machinery that is design for the purpose of elevating a person or object. Because these pieces of equipment are quite large and heavy. They are design to be tow behind a large truck, as oppose to self standing trailer mounted variations.
The following will discuss the most common types of towable lift. What applications they can be use for, and will even touch briefly on where they can be purchase.
The hydraulic towable boom lift typically includes a bucket where the passenger stands while being lift. They will usually work from this location as well. It is not uncommon for these devices to have two sets of controls. One below and one within the bucket so the passenger in the bucket can put themselves in just the right position.
Hydraulic Towable Lift Lifting Arms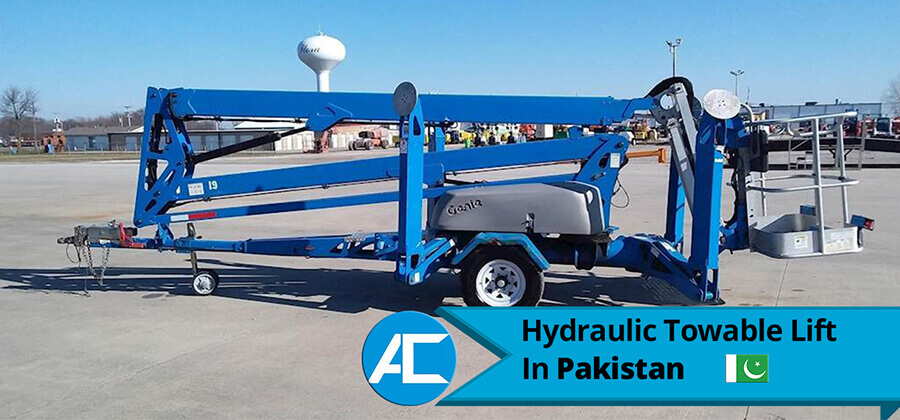 The lifting arms that support the bucket often have safety controls built right in that help to keep it stable and prevent it from tipping over. If you have an application that requires the ability to man oeuvre in and out of tight spaces. Then it would be in your best interest to purchase an articulated towable lift.
Cherry picker
The Towable Elevator is often referred to as a cherry picker because these machines were first used in orchards to pick cherries and a wide variety of other fruits. However, these days you will most often see television and telephone maintenance workers using them alongside of the streets.
This is due to the fact that the buckets and the operator are insulate due to the rubber tires. Unlike with the use of an overhead crane. So if the operator touches a high voltage wire there is little risk of receiving an electrical shock.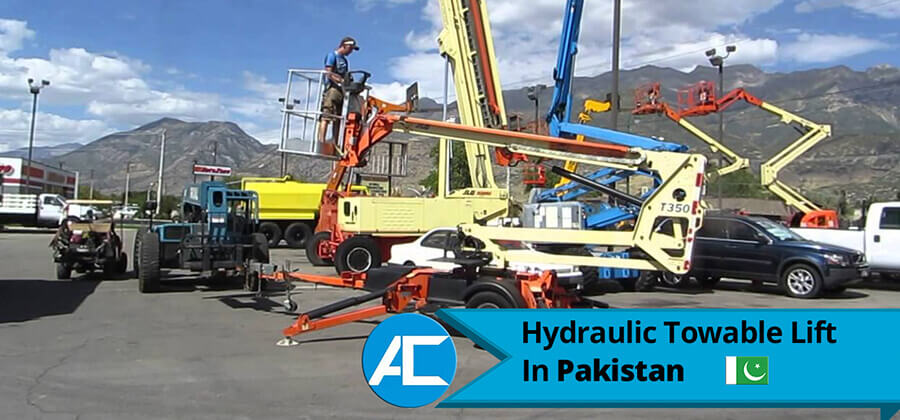 As you can imagine, the towable lift is an expensive piece of equipment. But it is well worth it due to the countless applications that it can be used for. One option you may want to consider is to purchase a used towable lift.
It is now easier to find these than ever before because you can simply use the Internet to search for dealers or individual sellers close to where you live that are selling them. You can compare prices and find the model that best suits your needs all from the comfort of your own home.
About Company
Access Technologies in Pakistan has been a leader in automation, security and also access solutions since 2010. Everything we do is for you and we will prioritize what you need to do to get you on track. We sincerely thank our customers and strategic partners who have long-term business relationships with us. In addition, For more detail please contact us.