An automatic corner folding doors that uses a ground mounting track for door wheel movement. The opening width of the tracking sliding door may be larger. Pedestrian doors can be combined with such doors or separate pedestrian doors can be built. The company can according to customer requirements for the production of electric sliding doors.
Plan and manufacture high-quality welding with superior square or rectangular hollow parts, as well as MS sheets and unit collections
Gates is beautifully designed, and the re-opening of the gate leaf structure reduces the risk of bending
Different models of doors weighing up to 300 kg are available
Manual operation in the event of a power failure
Highly concentrated size and very silent operation. The built-in anti-twitching device prevents damage to the automatic system.
Automatic Bi-folding Doors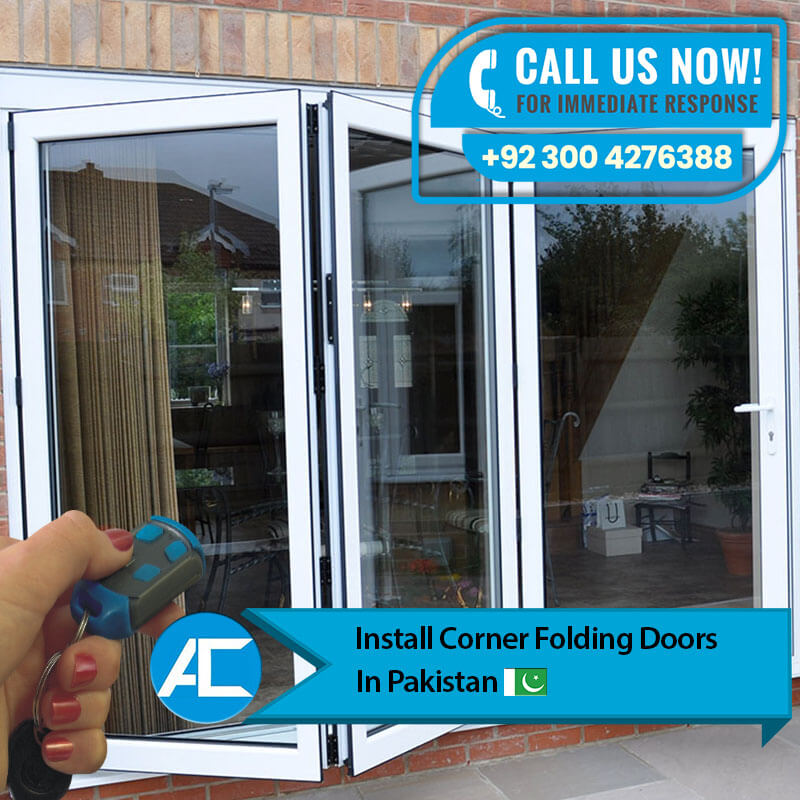 Double-fold door drives have single-phase or three-phase motors and worm-driven transmissions. The drive is transferred through the articulated arm to the bi-fold door leaf and is equipped with a quick-release facility to get out of the door and operate manually in the event of a failure.
The system has a built-in "soft start/stop" function, as well as speed control. The control panel has a built-in auto-off delay function and the card can be used to sense ground rings, traffic lights indications, and electromagnetic lock control. The door is locked by the drive system. A fully programmable control panel will interface with all types of access control systems: for example. Card reader, bar code system, RFID radio transmitter, biometrics, etc.
Automatic Trackless Bifolding Doors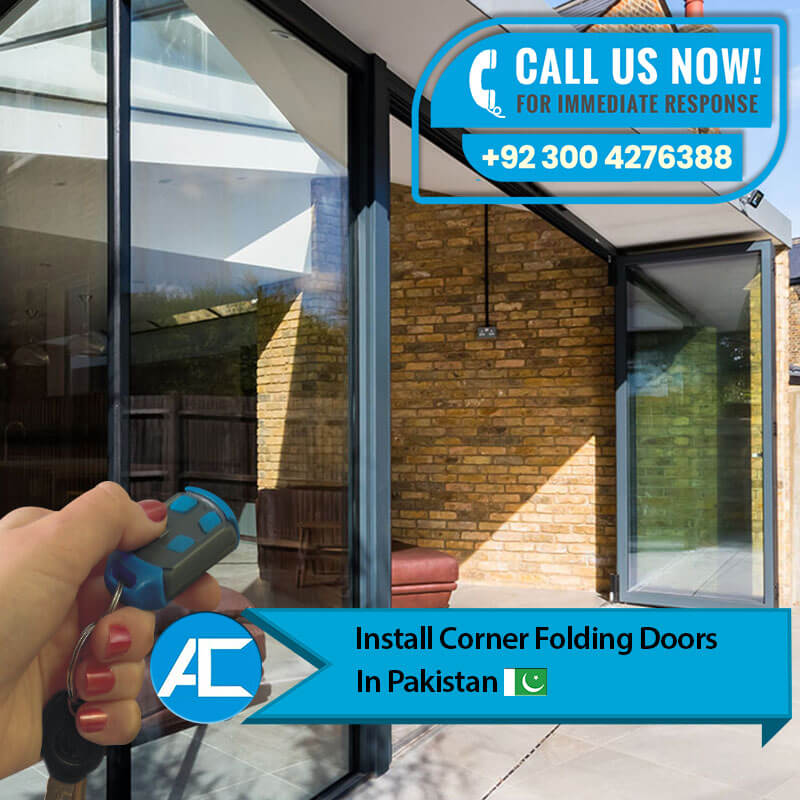 With an opening and closing speed of approximately one meter per second, the gate is ideal for integration with other forms of parking or access control systems, making Speed Gate a serious alternative to traditional hinges or sliding doors in terms of cost and, more importantly, operational safety, efficiency, and reliability.
Double-fold doors are available for single-leaf or double-leaf operation and are designed to provide fast and safe forms of inlet control.
Double folding doors can also provide the following alternative fillers: welded mesh dwarfed to match palisade fences, flat, section or raised plate steel, aluminum or wood with closed plates or hit and miss style finishes, round rods, aquifers, or door frames that can be prepared to accept the customer's own materials.
Benefits Of Folding Doors
Flexibility: Folding doors can operate in any way you want to restrict pedestrian access. For large vehicle movements, you can push into all doors and create more space.
Easy to install: The beauty of these gates is that they can be installed anywhere, regardless of the terrain. Depending on the requirements, you can choose between monorails or dual tracks, or even railless.
Durability: It is well known that the materials used to make them are resistant to extreme weather conditions. They are rust-proof and not easy to wear.
Design choices: As the demand for these doors increases, designers have come up with new patterns and color themes to blend in with the rest of the exterior decoration.
About the Company
Access Technologies in Pakistan has been a leader in automation, security, and also access solutions since 2010. Everything we do is for you and we will prioritize what you need to do to get you on track. We sincerely thank our customers and strategic partners who have long-term business relationships with us. In addition, For more detail please contact us.