The boom barrier is a rod or lever rotation that allows the boom to prevent vehicles or pedestrians from entering through control points. Usually, the tip of the boom door is in a vertical arc towards the near-vertical position. Boom doors are often weighted, so the rod is easy to tilt. Boom gates are usually paired or offset appropriately to prevent two-way traffic. Some boom gates also have a second arm, which, when lowered, hangs under the arms of 300 to 400 mm below the upper arm to increase near visibility and hangs on the connection, so when the barrier is raise, it is flat with the active arm. Some obstacles also have about half the pivot, and when the barrier rises, the outer half remains horizontal, while the barrier is raised similar to an inverted L.
Automatic Boom Barrier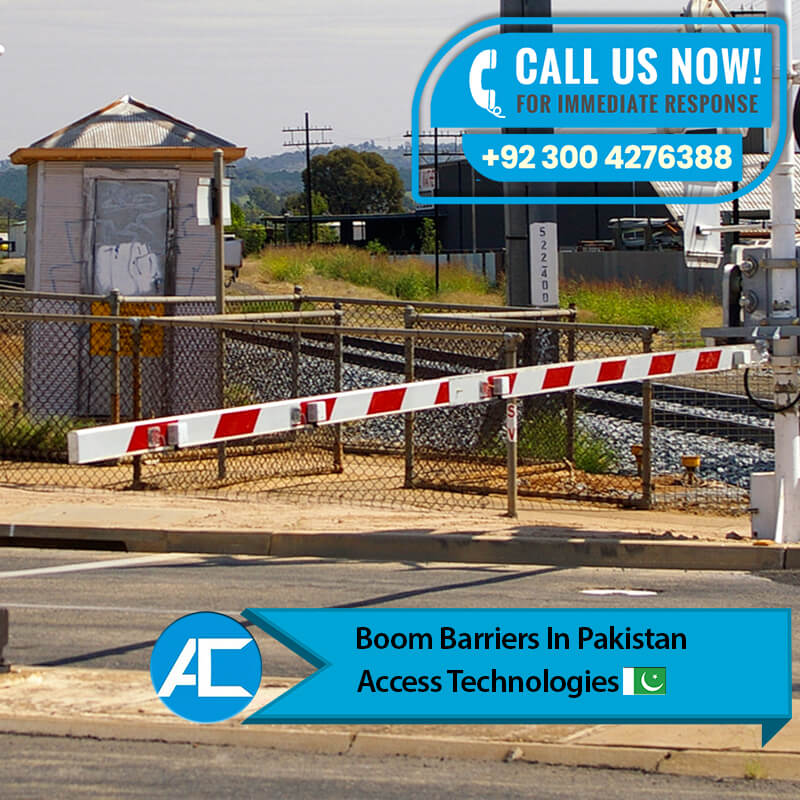 Automatic boom barriers provide security at the entrances and exits of industrial units, offices, corporate homes, residential areas, parking lots, toll plazas, etc. Automatic barriers can be use to successfully control pedestrian and vehicle traffic. It can be use for better security. The wide range of lengths and accessories available ensures that all installation requirements are met. All models are equippe with manual operation of the facility in the event of a power failure and battery backup in the selected model.
How Are Boom Barrier Use?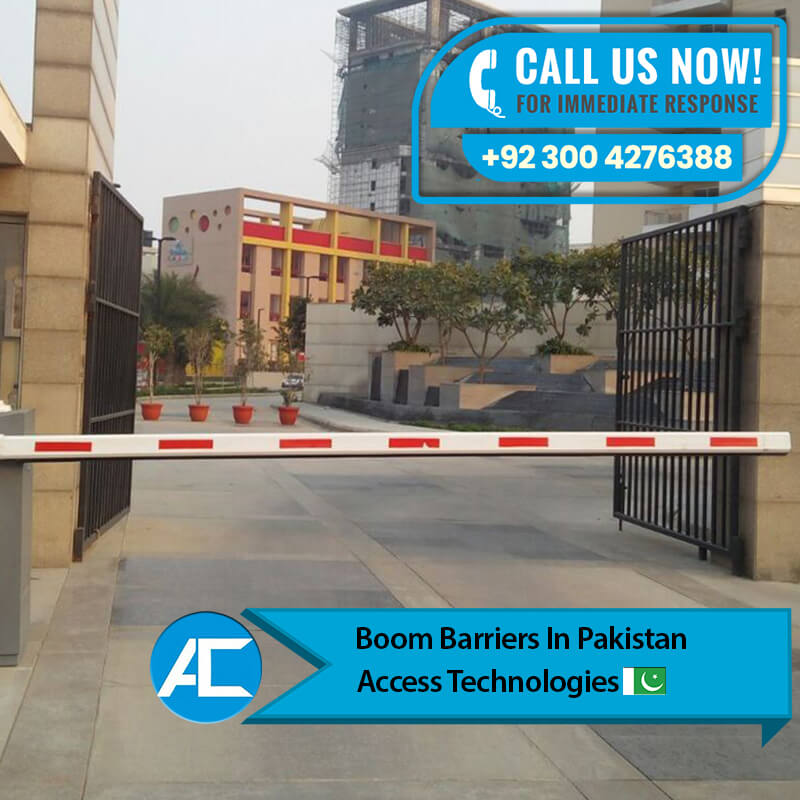 Both public and private spaces use boom barriers. Openly, drivers can easily meet them on toll roads and trains and trackless trams. They can also be use to block drawing bridges at certain times of the day. Private buildings that regularly use the boom include parking lots, airport toll booths, and private commercial entrances. These obstacles not only take cars from private facilities but also regulate traffic flow in these spaces. Boom barriers can also be used temporarily in areas where construction works are underway.
About the Company
Access Technologies in Pakistan has been a leader in automation, security, and also access solutions since 2010. Everything we do is for you and we will prioritize what you need to do to get you on track. We sincerely thank our customers and strategic partners who have long-term business relationships with us. In addition, For more detail please contact us.