Access Technologies offers a wide range of access control systems that monitor and control all input and output locations. All these systems ensure the security of your home or commercial property against intruders while allowing you to access them easily without leaving your car.
The hustle and bustle of a busy day are over, and now you are at the walls of your home, where you can relax and rejuvenate. Another moment, and you can plunge into the warm embrace of a country house, comfortably sit in an armchair by the fireplace.
And now, in anticipation of the long-awaited rest, you have to get out of the car (it's good if it doesn't rain in summer), manually open the gate, drive the car into the yard and garage, and then also close the garage door and into the yard. Naturally, the best solution to provide yourself with comfort in this situation is to install an automatic gate.
The use of automation for gates – electric drives and the remote control: guarantees convenience, reliability and safety of control of gate mechanisms, and also allows you to individualize and control access to any closed area.
Modern automation is practically silent. It provides a quick opening or closing of the gate, suitable for use in various climatic conditions and with the required degree of intensity.
Long service life, ease of installation, and maintenance make gate automation an indispensable attribute of everyday comfort.
Advantages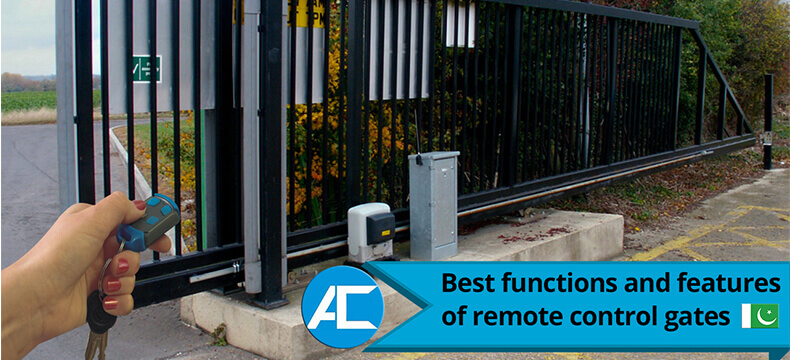 long service life;
aesthetic and presentable appearance;
increased security and burglary resistance;
remote control of garage doors;
high energy saving characteristics;
a wide range of applications in the private and commercial sectors.
Functions of remote control gates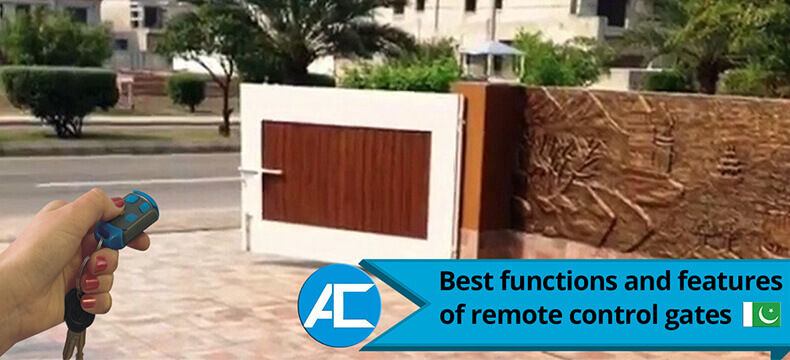 In the case of automated gates, the remote control allows the user to easily and automatically operate the gate by opening and closing the gate without manual operation. Typically, these remote control gates can operate over distances of 20 to 30 meters. However, the actual range will vary depending on environmental factors such as battery life, weather conditions, heated car windshields, and even stone walls.
remote control gates are normally easy to use, requiring the use of a single button. However, some versions have multiple buttons for controlling multiple doors using a single device.
The two main categories of the remote control are the fixed code and the rolling code. Fixed code remotes are an older technique that uses DIP switches and would be less efficient than alternative code versions. Progressive codes (also known as "jump codes") are commonly used in keyless entry systems.
Why Choose Access Technologies?
More than 9 years of experience in automatic door installation and maintenance, independent of the door company, which means we can choose the right product for you. We provide automatic doors for homes, hospitals, colleges, universities, shops, offices, and banks.
About the Company
Access Technologies in Pakistan has been a leader in automation, security, and also access solutions since 2010. Everything we do is for you and we will prioritize what you need to do to get you on track. We sincerely thank our customers and strategic partners who have long-term business relationships with us. In addition, For more detail please contact us.