The garage doors sensors is a safety device that prevents the door from closing on people, pets, or objects at the door. The sensors are located above the floor on both sides of the door opening and generate a low-voltage beam. When the door is activated, the low-voltage beam completes the circuit. When the sensor needs attention, the garage doors may show various symptoms. In most cases, you can troubleshoot the system and correct the cause of the problem. Before you begin, make sure that the power cord of the corkscrew is plugged in and the circuit is active.
Garage doors sensor cleaning and adjustment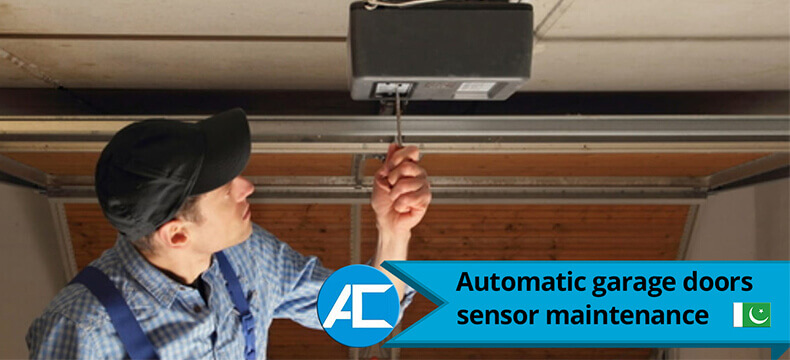 Remove any debris, dust, or cobwebs from the electric-eye lenses on each sensor with a clean rag. Cycle the garage door through the opening and closing actions using the control on the garage wall or the remote unit from a vehicle. If the door does not close completely without hesitation, proceed with adjusting the sensors.
Loosen the small nuts that hold each sensor to the L-brackets with a small adjustable wrench. Loosen the nuts just enough so the senors remain facing each other and can be moved by hand.
Adjust each sensor in small increments by hand until the green or red power-indicator lights on each are illuminated. This indicates the electric eyes are aligned and the circuit is complete. Tighten the nuts on each sensor.
Cycle the garage doors open and closed as before. If it does not close completely and without hesitation, proceed to the next section to troubleshoot the electrical circuit.
Why Choose Access Technologies
More than 9 years of experience in automatic door installation and maintenance, independent of the door company, which means we can choose the right product for you. We provide automatic doors for homes, hospitals, colleges, universities, shops, offices, and banks. For more details, please contact us.
About the Company
Access Technologies in Pakistan has been a leader in automation, security, and also access solutions since 2010. Everything we do is for you and we will prioritize what you need to do to get you on track. We sincerely thank our customers and strategic partners who have long-term business relationships with us. In addition, For more detail please contact us.