Which of the most commonly installed automatic doors can help people with disabilities? The key to this product design is size, such as width, layout, and materials used in the doorway structure.
In recent years, society has become increasingly aware of the importance of removing architectural barriers that hinder the free movement of people with disabilities. This policy has been implemented by governments and local authorities that adopt legislation to prevent discrimination against persons with disabilities.
In addition to streets and public streets, businesses and other private spaces are now also incorporating architectural elements designed to include people with disabilities, improving all aspects of society.
Uses Automatic Doors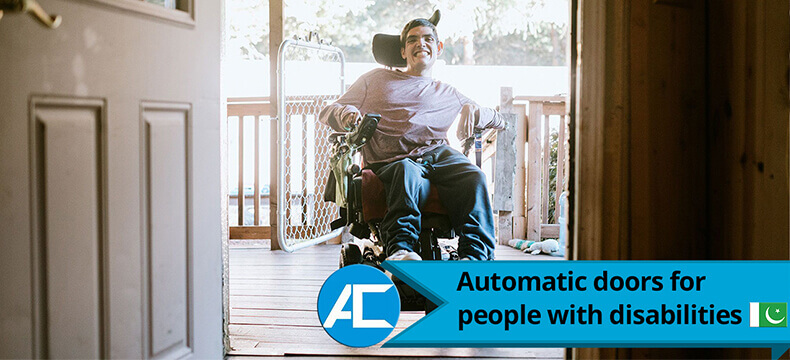 Full Energy operators are typically used on the outside doors of medium-sized retail businesses. (Larger retail businesses prefer sliding door operators.) Low Energy operators are typically used where a simple door closer is sufficient for able users, yet it is necessary to add access to disabled users: small businesses, apartments, bathrooms.
The door operator may be triggered in various ways
Approach sensor (such as a radar sensor) – the door opens when a user approaches it.
Pushbutton – the door opens when a user presses a button.
Push-&-go – the door opens fully when the user begins opening it.
Access control – the door opens when an access control system determines the user is authorized to go through.
There are ramps to overcome curbs, colored walls, and audio to help people with visual impairments or smooth sidewalks to facilitate the movement of wheelchairs. There are also new types of building access doors, which are usually automatic designs.
Here are two examples of automatic door designs.
Standard sliding doors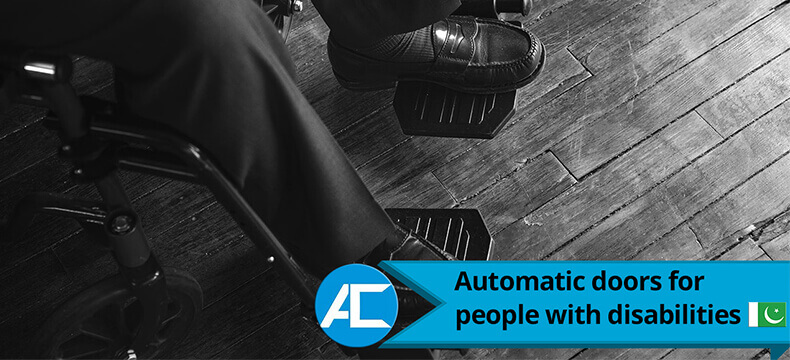 This type of automatic doors can be opened without any action, so people with disabilities can pass through the doorway without having to stop moving. With the system's proximity sensors, people can move smoothly without having to stop and push the handle.
Telescopic Sliding Automatic Doors
With this design, users with different capabilities will not encounter any obstacles when entering or leaving the building. As soon as the detection system senses motion, the door opens automatically.
Why Choose Access Technologies
More than 9 years of experience in automatic door installation and maintenance, independent of the door company, which means we can choose the right product for you. We provide automatic doors for homes, hospitals, colleges, universities, shops, offices, and banks.
About the Company
Access Technologies in Pakistan has been a leader in automation, security, and also access solutions since 2010. Everything we do is for you and we will prioritize what you need to do to get you on track. We sincerely thank our customers and strategic partners who have long-term business relationships with us. In addition, For more detail please contact us.