Who thought that elevators can provide you with a unique emotion that you would only receive in a theme park? For those of us who are thinking of installing our own home elevators, these may be a bit outrageous, but just for fun, we show you 4 of the most famous and impressive elevators in the world.
Aquadom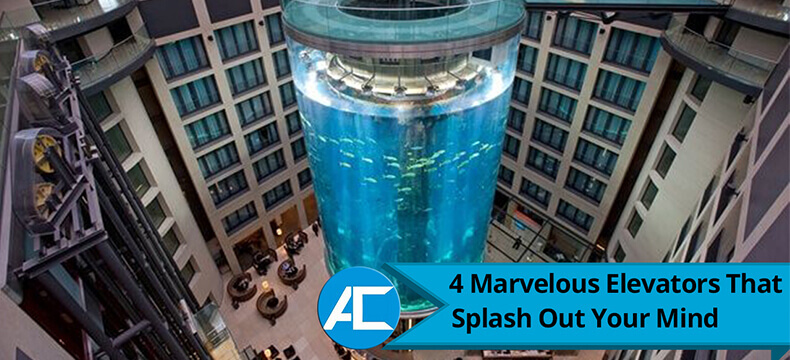 One of the world's most popular elevators resides at the Radisson Blu Hotel in Berlin. Known as the Aquadom, this elevator is a true art show that has a unique feature that no other elevator developer has tried. This popular elevator is surrounded by an 82-foot-tall aquarium consisting of a variety of tropical marine life such as pufferfish, silver sunfish, and humpback fish, to name a few. The tank contains over a million liters of water and was designed to portray the feeling of being in an underwater wonderland.
Skyview Elevator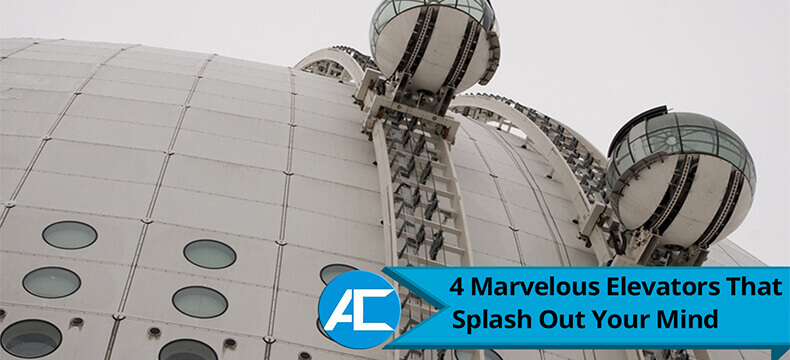 One of the most interesting elevators on this list is the Skyview elevator, which resides in Stockholm, Sweden. This elevator offers an unprecedented view of the city of Stockholm and consists of a spherical configuration 361 feet in diameter. The glass spherical elevator is commonly known as the Jetsons, due to its unusual and futuristic spherical shape. What's even more interesting about this elevator is that it works outside of Sweden's Ericsson Globe, a structure that is classified as the largest hemispheric structure in the world.
Hammetschwand Elevator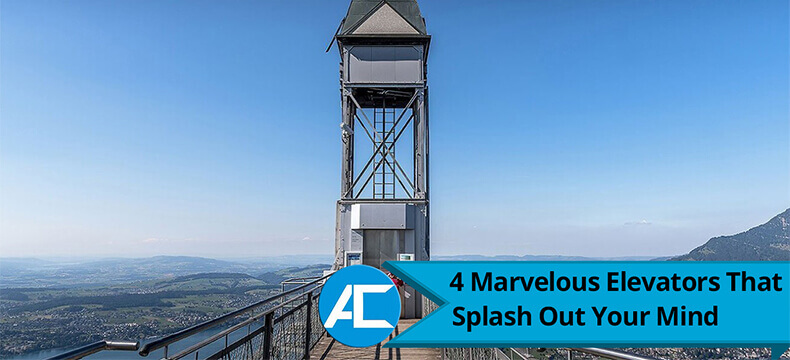 The Hammetschwand elevator looks like a rocket that is about to take off into the unknown. Originally opened in 1905, it has been providing visitors with a panoramic view of the Rugged Alps and the blue waters of Lake Lucerne. Although it has existed for more than 100 years, the time has done little to decrease the structure of the elevator and requires a minimal amount of maintenance every few years. At 499 feet, the 48-second ride is considered the highest outdoor elevator on the entire European continent. What's even more tempting about this elevator is that it traverses a distance of about 10 feet per second.
Taipei 101 Elevator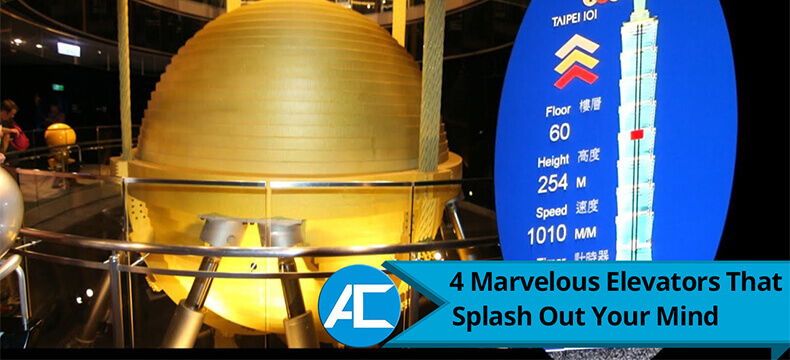 How long do you think it takes to travel 89 floors in an elevator? Maybe 2-3 minutes? How about 37 seconds? The Taipei 101 elevator is categorized as the fastest elevator in the world. Located in Taipei, Taiwan, Taipei 101 has been one of the most popular tourist attractions in the country. The elevator resides in a structure that was officially classified as the tallest building in the world between 2004 and 2010. What is so tempting about this elevator is the fact that it offers you a panoramic view of Taipei city and has a system of regulation of atmospheric pressure to prevent "ears popping", has a maximum speed of 1,010 meters per minute or, in other words, 3,313 feet per minute.
Obviously, these can be a bit flashy for your home, but they do give a good illustration of the technology used in elevators these days. If you're looking for something for your home, why not take advantage of Vertechs' high-end home elevators and expertise for your home? They may not be as decadent as the ones shown above, but you won't be disappointed with their range or the prices!
About the Company
Access Technologies in Pakistan has been a leader in automation, security, and also access solutions since 2010. Everything we do is for you and we will prioritize what you need to do to get you on track. We sincerely thank our customers and strategic partners who have long-term business relationships with us. In addition, For more detail please contact us.